Identity Kits
Support underrepresented students with vetted career resources
uConnect has partnered with a network of expert content providers to create a collection of kits, curated by how students identify, to enable career leaders to better support underserved students.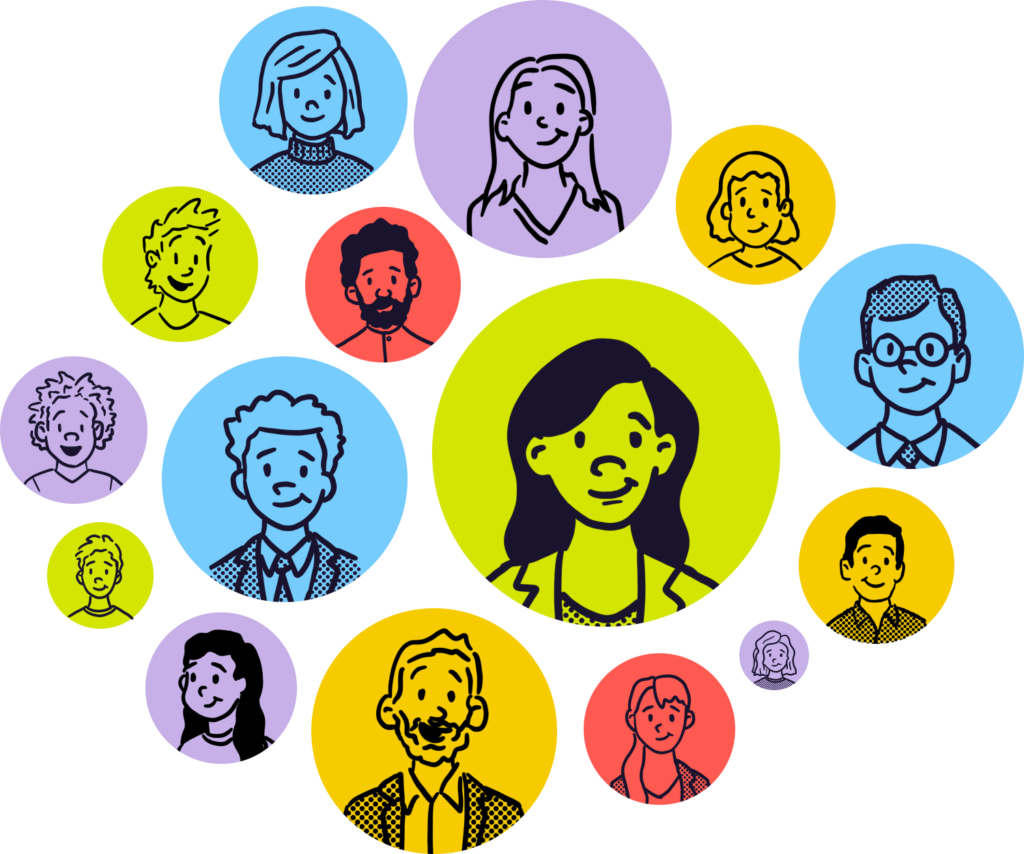 The Problem
Lack of time and resources to curate content for underserved students
Career services leaders want to better support their underserved student populations but lack the necessary time and resources to effectively research, curate, and maintain a recurring source of the focused content necessary to do so.
The Solution
Leverage pre-vetted content and resources to fill community pages
Identity Kits are a collection of vetted resources, curated by how students identity, to fill community pages (new and pre-existing) within a virtual career center to better support and engage underserved student populations.
How it works
Leveraging our vast network of third party career content providers, we've identified (and continue to identify) potential partners
Content providers are hand-picked based on their ability to provide expert and firsthand resources and content for the respective student population
uConnect manually vets and qualifies each individual resource and piece of content as relevant and high-impact
Approved resources are pushed to the virtual career center dashboard where users can view, preview, and publish vetted content as they see fit
What's included
Each Identity Kit contains articles, videos, podcasts, and more that are specific to the unique needs of an underrepresented student population (while still being intersectional).
Content included in Identity Kits
Articles
Videos
Podcasts
Events
Jobs
Internships
Mentors
Experiential Learning
Resources
Meet some of our partners
Black Student Success Podcast

But What About Me? Podcast
Currently available kits
Black/African American
LGBTQIA+
First-Generation/Low-Income
---
Kits coming soon
Veterans
Student-Athletes
International Students
Women
Students with Disabilities
Neurodiverse
Frequently asked questions
Don't see your question here? Reach out and we'll get back to you shortly!
What kits will become available and when?
Additional identities will become available throughout the year. In no particular order, future kits may include Economically Disadvantaged, Latino, Asian American and Pacific Islander, Native American and Indigenous, Students with Disabilities, Women, Veterans, and International Students.
What's the cost?
We appreciate the need to support all identities equally, so as you include kits for more identities in your subscription, the price of each decreases. We're happy to provide you with a custom quote depending on how many identity content kits you need to support your students!
Do I have to have the virtual career center to purchase Identity Kits?
Yes, all kits are designed as an add-on to the virtual career center. If you don't currently have the virtual career center, we can implement both at the same time!
What if I already have identity/affinity communities live on my platform?
Identity Kits can be mapped to feed into your pre-existing identity communities to act as a supplement, and ensure they always have a fresh feed of content available!
Do I need IT's involvement to set up Identity Kits?
Nope! We've designed everything so that the entire configuration process can be done from your admin dashboard, without any IT involvement necessary. As always, the uConnect team is happy to help should you have questions about the configuration process.
What criteria is used to evaluate partners and specific pieces of content?
We're leveraging our extensive experience in evaluating, partnering, and curating content from third-party career sites to ensure we're partnering with top-tier providers. In doing so, we consider several factors, including if they are a leader in their field and/or subject area, if they have a positive reputation and are backed by reputable organizations, if they are seen as an expert in the world of student affairs and/or career development, and if they provide high-quality content on a regular basis and in a format students would respond to.
To determine the quality of each piece of content, we consider relevance, the reputation and identity of the author/creator, how easy the content is to absorb and understand, if the content looks professional, and if the speaker or author is engaging in an audio/video/written context (based on the content format).
How often is content updated/added for each kit?
Our goal is to create a continuous stream of content into each kit, so that as your students return over time, there's new activity and resources for them to engage with.
When you first activate a kit, there will be a high-volume of content that syncs initially, to ensure that all the relevant content we've shared to that kit (prior to activation) gets imported to your platform for your team to leverage with your students.
After that initial sync, we aim to curate a continuous drop of new content. Some months may have higher volume than others, depending on the influx of content from our partners, with the goal that they balance out over time. We aim to include at least 6-10 pieces of new content (ranging from blogs, classes, events, resources, jobs, mentors, etc.) per kit, per month.
Ready to expand support for underserved students on your campus?
Fill out the form to learn how to activate Identity Kits within your virtual career center