Join the Career Everywhere Movement
If you're interested in scaling your impact and helping more students access career resources, you're in the right place. The Career Everywhere movement amplifies and supports the work of forward-thinking career services leaders like you.
What does Career Everywhere mean?
Career Everywhere is about embedding career in classrooms, across campus, and beyond so more students have access to the resources they need to build meaningful careers.
The movement is based on the following three tenets:
Engaging students with career resources before, during, and after college
Providing truly equitable access to all students, 24/7/365
Shifting the role of career services from provider to facilitator
Get Involved
Why is Career Everywhere important?
One of the major reasons students go to college is to find a great job after graduation. But not every student can visit a physical career center on campus. And it's impossible for career services staff to meet 1:1 with thousands of students every year.
That's why Career Everywhere is so important.
Career Everywhere is about making career resources more accessible and equitable for all students, regardless of their backgrounds or circumstances. It's about building a campus culture of career readiness—where anyone who works with students is enabled to have a meaningful career conversation with them.
That's how we develop the next generation of prepared, diverse leaders. That's how we ensure the future success of society.
To do this, career services teams must shift their role from providers to facilitators.
Hear how other leaders are thinking about Career Everywhere
The Career Everywhere initiative couldn't possibly be any more timely or critically important.

Helping to ensure the career success of learners requires an ecosystem of innovative thinking, best practice sharing, and effective collaborations not only within, but across, institutions and programs. The Career Everywhere initiative is poised to do just that and I am delighted to be a part of it.

Manny ContomanolisDirector of the Office of Career Services

Harvard University Faculty of Arts and Sciences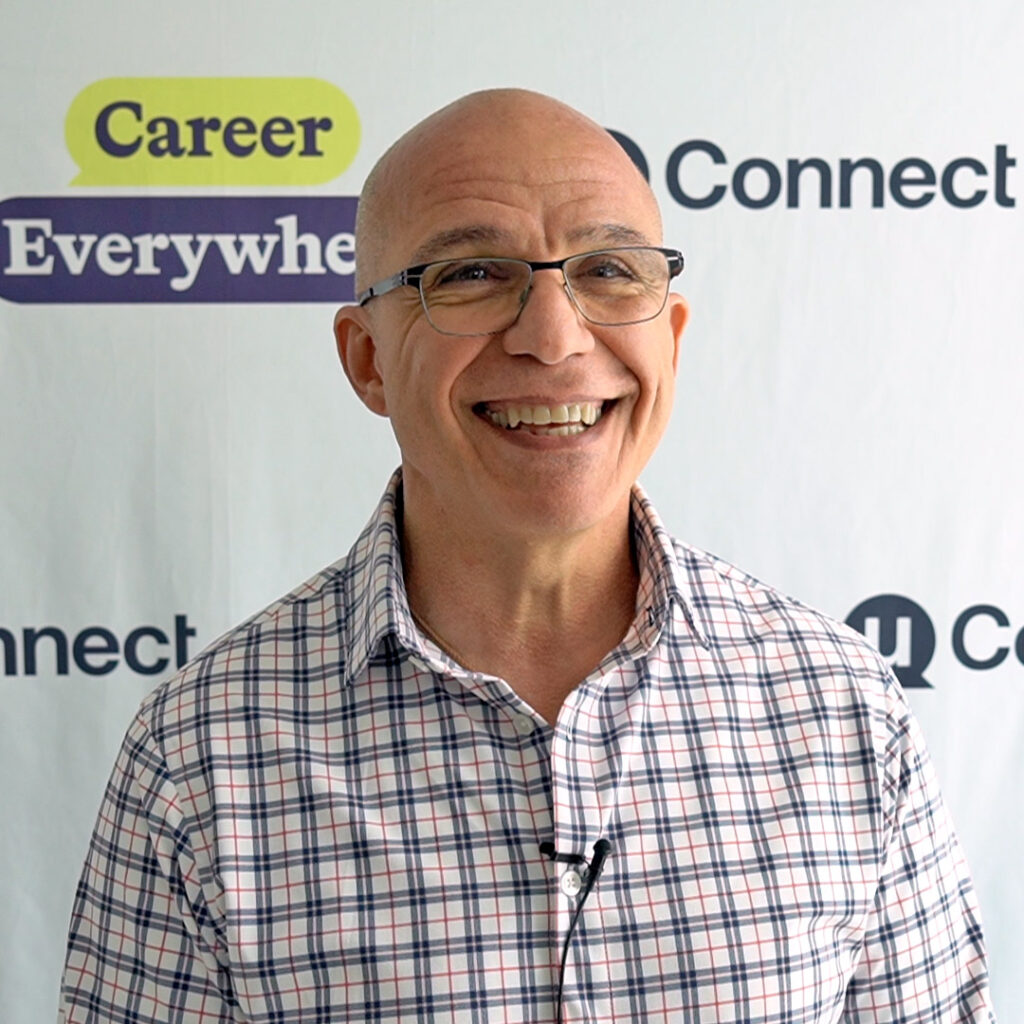 "Career Everywhere means that the support, the information, the content, and the guidance for our learners has to be available wherever and whenever they need it."
"[Career Everywhere] is the statement that everyone at the university is invested in a student's career path."
"Career Everywhere means access at any given point in time for what you need, when you need it."
"Career development for any student doesn't happen in isolation. Everything they learn and all the capabilities they develop to manage their careers are happening everywhere they're at."
"The work of career education and preparing students for success is the entire university's role and responsibility. It's not an office, it's not a person. It's about the ecosystem."
"Career Everywhere is about being available anywhere and everywhere. We have to think of students having access 24/7. Not access to a person necessarily, but access to resources 24/7."
"The ideal is to have a university culture of career readiness. So any person on campus or within our university community that touches a student can have career conversations with them."
"We have pages full of resources where [students] can explore in more depth. It gives them 24/7 access to career guidance, which makes the information more accessible and equitable."
"It's not just having career be a service. It's truly developmental, we are facilitators, and career needs to be everywhere inside the fabric of higher education."
"We're ensuring that our students have the experiences and opportunities to follow their chosen path in life, because it's going to be different for every single individual."