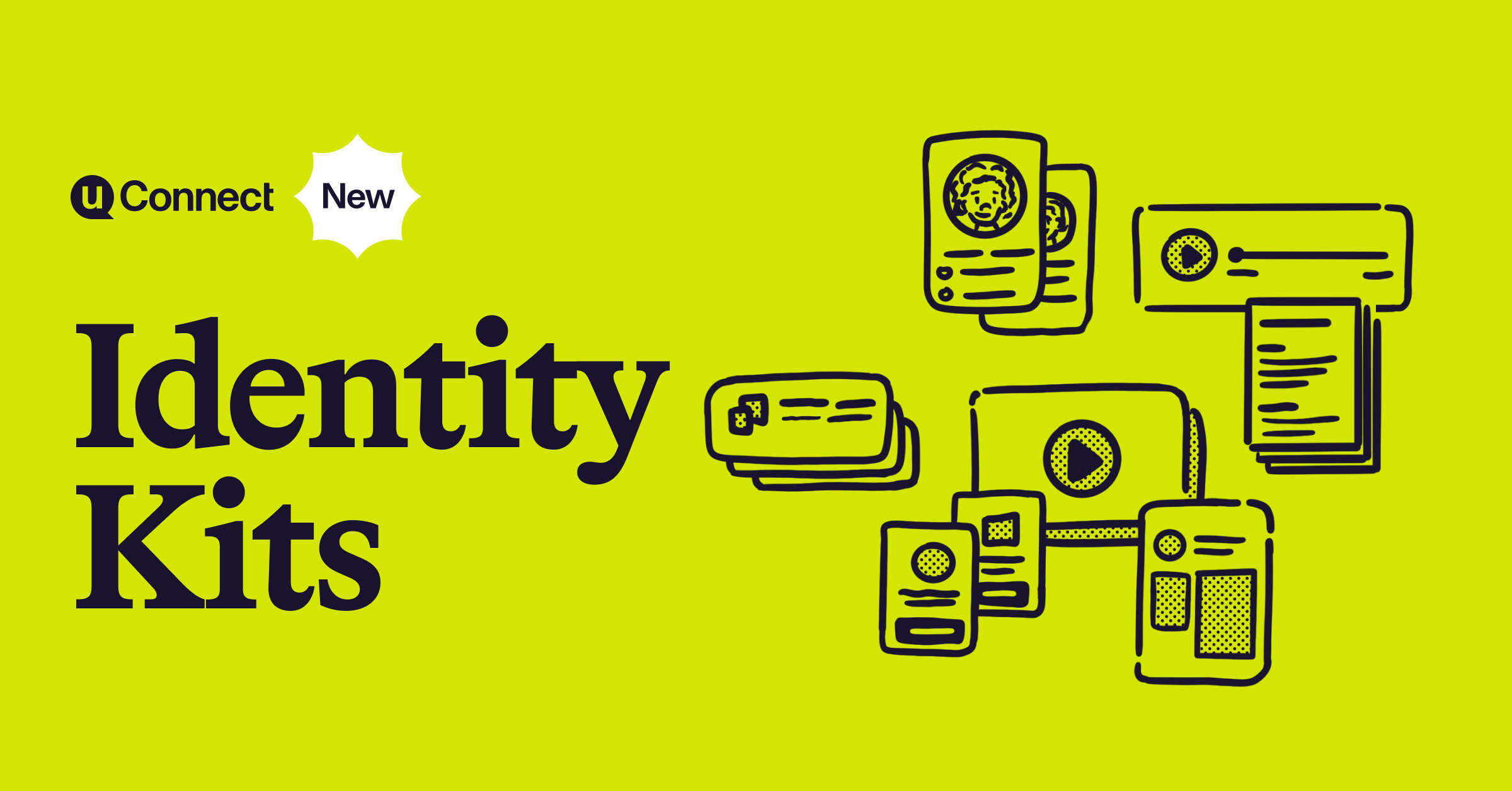 Career centers all over the country can now more effectively (and efficiently) serve underrepresented student populations thanks to uConnect's new Identity Kits.
As part of uConnect's new Curation Module, Identity Kits are a collection of dynamic content kits with career resources curated for historically underrepresented student populations. Each kit targets a specific population and includes articles, videos, podcasts, job and internship feeds, and more—all produced by best-in-class providers and verified and vetted by uConnect.
With the new Identity Kits, uConnect users can populate their virtual career centers with high-quality, relevant, and timely content in a matter of minutes.
"Our partners often tell us that while they're eager to serve students who haven't historically engaged with career services, they often lack the time and resources to seek out and evaluate content and opportunities that target the many underserved populations on campus. We're thrilled to be in a position to help our partners be more intentional about supporting all students toward meaningful careers," said David Kozhuk, Founder and CEO of uConnect.
The content surfaced within each kit is sourced from hand-picked content partners focused on supporting specific populations (while still being intersectional). Each piece of content is then manually vetted by the uConnect team to ensure value and relevance to students and the credibility of the author.
Identity Kits are the latest in a series of content-related products and features that uConnect has released in the last decade to help career offices bolster their digital presence. Since launching the virtual career center product in 2013, uConnect has built relationships with many of the most trusted career sites across the web to provide supplemental content for customers to leverage. From this, uConnect has also developed an internal system for sourcing, vetting, and curating high-quality content from third-party providers to help schools fill gaps in the typical career center offering.
uConnect's new Identity Kits were created with the goal of helping to ensure more students from underrepresented or disadvantaged backgrounds have equitable access to the career resources they need to succeed in college and after graduation.
"As we work to prepare the next generation of diverse, authentic leaders, we must create support villages around our students, particularly those who are historically underrepresented, based on the identities and allyships that matter to them," said Daniel Pascoe Aguilar, a longtime career services leader and Founding Director of the Center for Social Justice and Chief Diversity Office at Excelsior University. "Support mechanisms like uConnect's Identity Kits, designed to help career development leaders more effectively source, integrate, and curate relevant resources, are critical to enhancing the inclusion and equity of our efforts."
Identity Kits are now available to purchase as add-ons to the uConnect virtual career center platform. Currently, uConnect is offering Identity Kits for LGBTQIA+ students and Black/African American students. More kits are coming soon, including (in no particular order) kits for students with limited economic resources, Latino students, Asian American and Pacific Islander students, Native American and Indigenous students, students with disabilities, women, veterans, neurodiverse students, international students, and more.
For more information, check out the Identity Kits product page. Or, if you're ready to expand career support for underrepresented students on your campus, fill out the form below to learn how to activate the Identity Kits within your virtual career center.