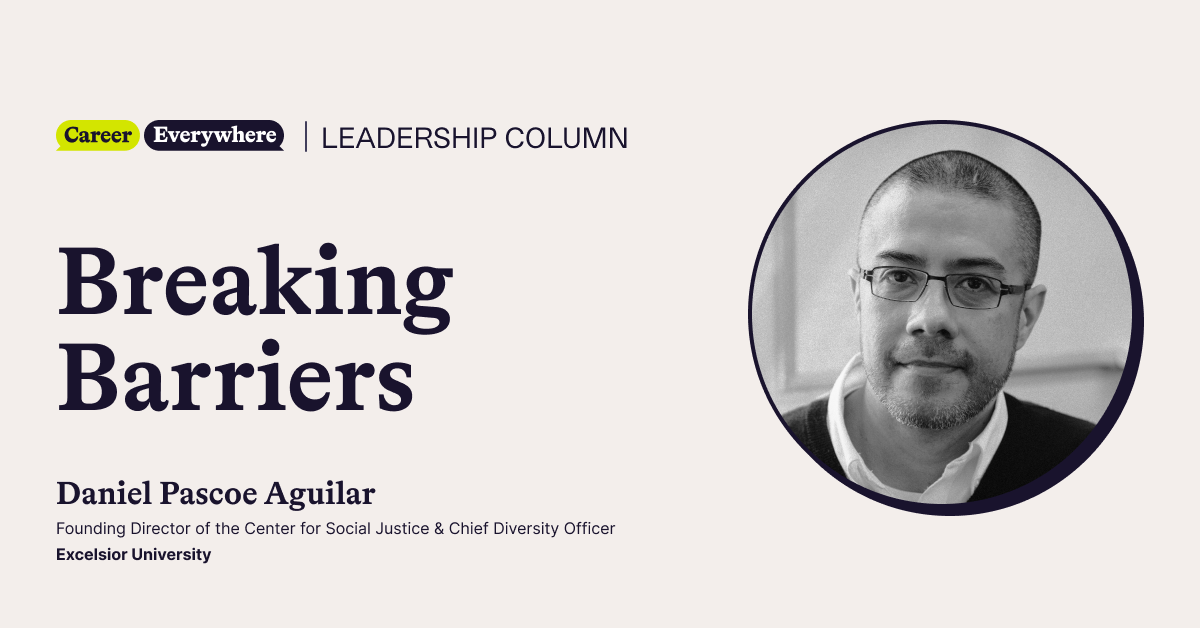 My last column focused on the importance of thinking of our critical systemic leadership as a design-thinking process, intentionally and strategically initiating our design and problem-solving efforts through empathy. If research and intuition argue that how much we value and leverage the diversity of experiences, perspectives, purposes, and approaches around us impacts the inclusivity and effectiveness of our efforts, we should consider the empathy of our leadership not only as a moral responsibility but as a strategy for the richness, interdisciplinarity, and quality of our work. And not as a cost to our efforts or as a loss to our production time but as an investment in the complexity of our intelligence, the comprehensiveness of our design or problem-solving, and the accuracy of our systemic leadership.
The design-thinking process continues with the phases of definition and ideation which, based on my premise above, have the greatest potential and should be key to the effectiveness or improvement of our efforts if these are intentionally collective. Systemic leadership is collaborative leadership, which, as I argued in my third column, follows one of the most powerful realizations I have found in my leadership experience: that whatever I design or solve in true collaboration with other stakeholders of my system, particularly those who disagree with or think differently than me, will always be stronger than what I decide or do alone, regardless of how often and in how many environments I have implemented my ideas successfully.
The power of collective definition of the challenges and opportunities we have in front of us is our ability to perceive and hopefully understand these, before acting on them, from multiple key perspectives and experiences of the members of our system, and similarly to generate and then prototype innovation or solutions that strategically take into account and accurately respond to the needs and potential of our system's diversity.
An example of this is the UOAdvantage initiative I had the opportunity to propose and lead a few years ago. For over a decade, I have been worried about a gap in our work in the higher education field. In my observation, we are experts in the design and facilitation of powerful student development experiences. In every university where I have had the opportunity to serve or consult, I have found so many incredible colleagues who carefully and expertly prepare and then facilitate meaningful experiential learning that transforms our students.
Unfortunately, we are not as good, or at least not as consistent, in the facilitation of students' meaning-making from these experiences. As a result, although students experience transformation based on their participation in the co-curricular activities we facilitate, they often struggle to perceive the meaning and depth of their participation in them. More so, they have a hard time articulating the value of their experience, let alone the impact of their collection of experiences throughout college.
UOAdvantage became the co-curriculum of student life: 10 learning goals under which we collectively designed, facilitated, and assessed student development and our programmatic efforts. Based on this, we built a gamified, online interface designed to help students record, organize, align with learning goals, strategize, reflect on, translate, and promote their experiential learning through the division's coordinated tracking of students' participation in experiences and our selective assessment of students' performance in over a thousand diverse co-curricular experiences we facilitated as a division. During its prototype year, the UOAdvantage interface recorded over 1,600 experiences in the system, counted over 49,000 student card swipes, and had over 12,000 students earning badges and numbers in the system. This allowed us to turn our assessment efforts into an integral part of the student's college experience as well as to report on the student participation and performance by learning goal of the co-curriculum.
This leadership experience clearly confirmed for me that whatever definition I had of the challenge or opportunity ahead of us—and, more so, of the solution we needed to put in place to respond to our critical charge of facilitating the meaningful development of our students—my assessments or ideas would have never been stronger, richer or more inclusive, systemic, and thus effective than what generated from the powerful diversity of colleagues with whom we developed UOAdvantage. The initiative undoubtedly benefited from the richness of their perspectives, experiences, ideas, and skills as we embarked on such a fantastic project.
Collective definition and ideation are key phases of the design-thinking process of our systemic leadership. They strategically precede prototyping and testing as prerequisites of the readiness and accuracy of our solutions and innovation. They ensure the greatest potential of our efforts and should be key to the effectiveness or improvement of our work.