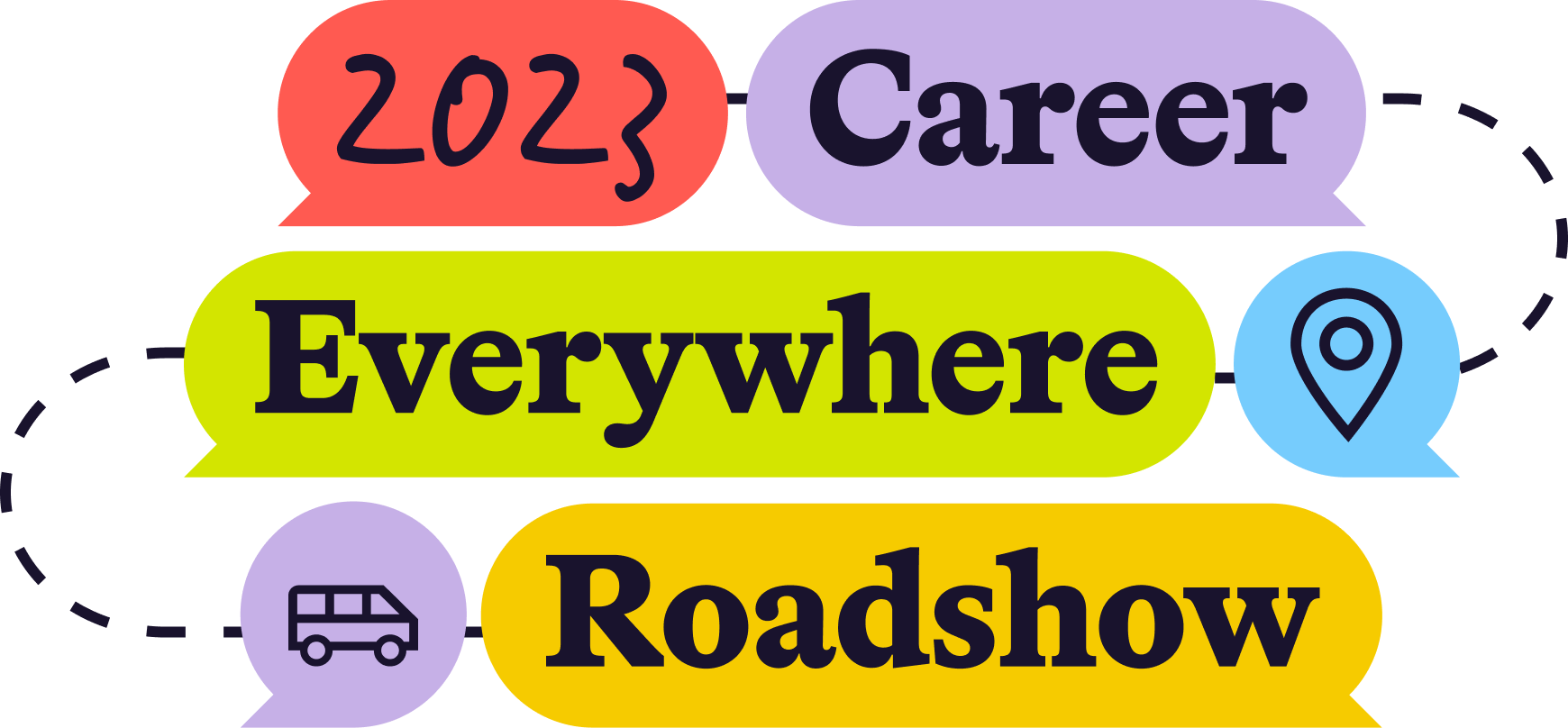 We're excited to be hosting two Career Everywhere Roadshow events this year and look forward to having you join us! Below are commonly asked questions related to event attendance, cancellation, etc.
Questions & Answers
What's the cancellation policy?
If you're no longer able to attend we can provide a full refund up until two weeks before the scheduled event. We are unable to refund registration fees after that point.
What's the Covid-19 policy?
We'll follow all state and local guidelines related to Covid-19. Currently there are no proof of vaccination or mask requirements in place for either event location. We will monitor closely and will communicate any policy changes with registrants as needed.
Any information about parking?
We'll communicate more about parking as the event date draws near…stay tuned!
Is there a dress code?
We don't know about you, but we tend to do our best work when we're dressed for comfort. You'll find our team in business casual, but truly wear what makes you most comfortable!
What if I can't make the first day of the event? Is there a discount for only attending one day or the other?
We're excited about the programming we have in place for Day 1 and believe it really is "can't-miss." However, if you can't make it for the first day, no worries, we'll catch you on Day 2! There is no discount for only attending one day or the other.
What's included in the registration fee?
Each attendee will, most importantly, leave with a playbook for what implementing Career Everywhere on their campus would entail based on interactive and in-depth sessions. But in addition to that, your registration fee covers an opening reception, light breakfast, lunch, plenty of coffee, and of course, great swag!
Any advice to help me justify my attendance to leadership?
The Career Everywhere Movement is intended to amplify and support the work of forward-thinking career services leaders who are committed to embedding career into classrooms, across campus, and beyond so more students have access to the resources they need to build meaningful careers.

We, along with hundreds of other career leaders and practitioners, unequivocally believe that a Career Everywhere approach to career services, which is largely predicated on shifting the role of career services from provider to facilitator, is critical to the future success and impact of the career services industry.

Those who attend a Roadshow event will learn the philosophy behind Career Everywhere and build out a playbook for implementing strategies and tactics for their specific campus (because each institution's circumstances and goals are unique—no one-size-fits-all approach here). Sessions will be led by actual career services leaders who have successfully implemented Career Everywhere-aligned strategies, and in doing so, are seeing tangible increases in engagement with career resources. And, just as importantly, are creating a campus culture focused on career readiness.

Career Everywhere is how we'll all collectively develop the next generation of prepared, diverse leaders. But don't just take our word for it. Be sure to share the Career Everywhere Movement overview page so your leadership can hear directly from other career leaders about what it means.