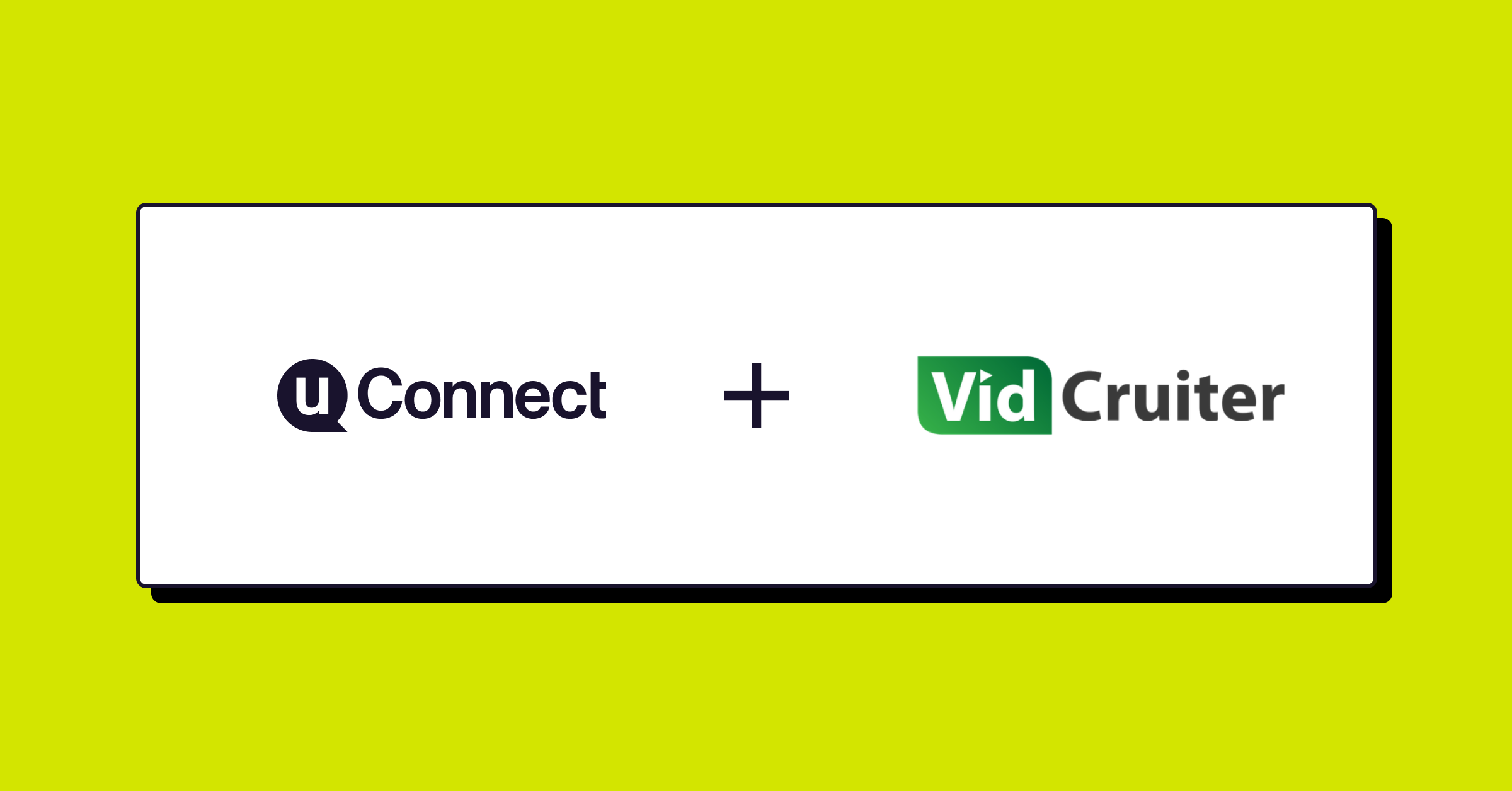 Virtual recruiting is the "new normal." In a recent survey conducted by Monster, 70% of companies surveyed said at least half of their recruiting was virtual. Virtual interviews made it to the top five ways companies expect to find the right candidate for the first time in 2021.
Unfortunately, 52% of students in a recent survey said they find it challenging to communicate effectively in an online setting, with most students being anxious about forming connections with recruiters. To address this skill gap, uConnect has partnered with VidCruiter to bring high-quality virtual interviewing advice into the career center.
VidCruiter is a leading video recruitment and online hiring software that connects job hunters with employers and universities with promising students. The organization specializes in video interviewing (both live and recorded options). The VidCruiter platform also offers other digital hiring options such as online skills tests, simplified interview scheduling, and automated reference checks.
The content VidCruiter posts on its blog is highly relevant for students and career centers because it explores important hiring and work topics—from both sides of the coin.
"We're pleased to partner with uConnect," said Sean Fahey, CEO of VidCruiter. "For over 10 years, we've helped thousands of candidates as they prepare for virtual meetings with prospective employers. We've learned how job seekers can increase their chances of finding meaningful employment. We're keen to share those insights with students and recent graduates, as well as empower university career centers with helpful, actionable advice."
uConnect developed the first and only solution to help colleges and universities create a single home for all of their career pathway resources across campus. uConnect's all-in-one virtual career center simplifies student engagement with the full range of career pathway resources, data, and information to facilitate equitable access and more meaningful outcomes.
"The opportunity to bring virtual recruiting advice from VidCruiter into uConnect is timely and exciting," said David Kozhuk, Founder and CEO of uConnect. "VidCruiter's insights about virtual interviewing will be beneficial for students who are grappling with the changes that the pandemic has brought to recruiting."
VidCruiter will join dozens of uConnect content partners providing accessible, high-quality, and relevant career advice for students at every stage of their journey.
uConnect users can now add virtual recruiting advice from VidCruiter into their uConnect virtual career centers, completely free of charge. Learn how here.
Want to get access to uConnect and all the career advice from our premier content partners like VidCruiter? Sign up today!