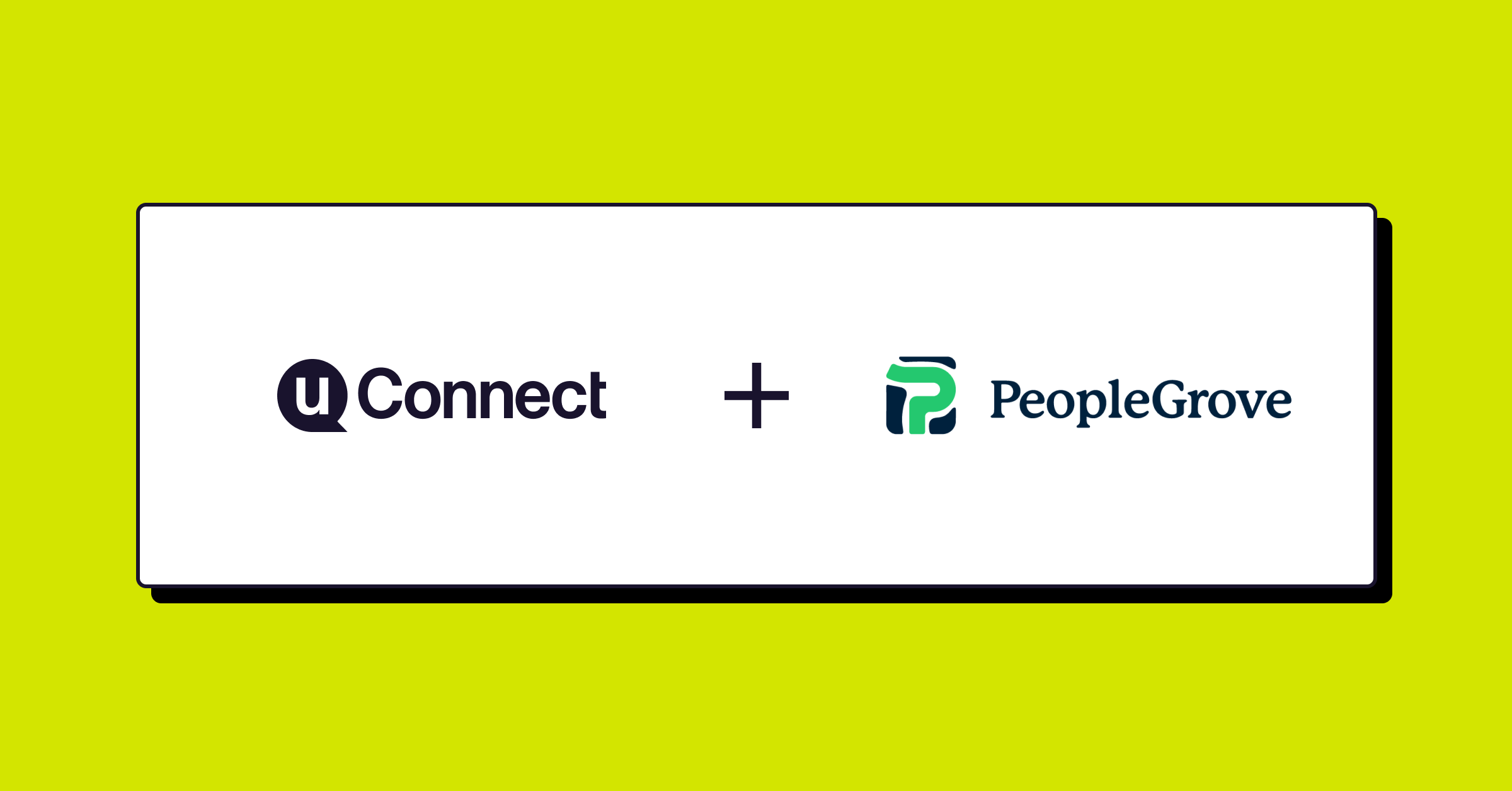 The importance of social capital for students to progress in their careers is undeniable. A classic study once estimated that half of all jobs come through networks and connections. This number could be higher in today's age of hyper-connectivity and social media.
Yet, a 2019 study by Strada-Gallup found that only 9% of undergraduates reported their alumni network as helpful. Universities are looking for ways to increase the utilization of alumni networks and improve their students' social capital. That's why uConnect, creator of the first all-in-one virtual career center, is pleased to announce a partnership with PeopleGrove, a provider of highly engaging virtual communities for university prospects, students, and alumni.
uConnect developed the first and only solution to help colleges and universities create a single home for all of their career pathway resources across campus. The public-facing nature of uConnect provides much-needed visibility into the career services available to students – both to internal and external stakeholders – integrating career planning into the culture at colleges and universities.
PeopleGrove is the recipient of prestigious industry accolades, including the Inc. 5000 list of fastest-growing companies, and a place in the Forbes 30 Under 30 list of young entrepreneurs for its two founders. PeopleGrove's best-in-class solution offers students and alumni the network and resources they need to realize their full potential before, during, and after their time in college.
The partnership between uConnect and PeopleGrove is intended to foster collaboration and partnership between career services and alumni relations departments. As two companies who are deeply committed to supporting both departments, uConnect and PeopleGrove have come together to encourage and enable career services and alumni relations to work together on helping students and alumni succeed.
"There has never been a more important time to focus on the partnership between career services and alumni relations," says Adam Saven, CEO of PeopleGrove. "As learners navigate this rapidly changing economy, the ability to access career resources, such as the social capital of the alumni community, will define how those learners find their own success and contribute to the continuing success of their alma mater."
Another notable outcome of the collaboration between uConnect and PeopleGrove, and ultimately career services and alumni relations, is the ability to extend the digital career resources and services, typically offered to undergraduate and graduate students, to alumni as a lifelong benefit. With nearly 10 million people unemployed, and as many as 87% of the global workforce struggling to find any meaning or purpose in their careers, extending career resources to alumni is not only an opportunity to engage but an institutional imperative.
"We're thrilled about the collaboration with PeopleGrove," said David Kozhuk, Founder and CEO of uConnect. "Our two solutions working together has been transformational in not only helping students succeed but also bringing much-needed resources to help alumni stay competitive in their own careers, which keeps alumni close to their alma mater and grows loyalty and affinity over time."
"As institutions of higher learning, there's so much we can do to help students and alumni navigate their careers and the future of work. And our investment in digital solutions has made it easier than ever, even with a very small staff," said Sarah Seavey of the University of Miami's Alumni Relations office. "uConnect and PeopleGrove together provide an elegant solution to combine forces of the career center and alumni relations offices to help students succeed in their first job, as well as alumni, all the way to retirement. The engagement has been incredible, and our alumni have been so appreciative of the continued support."