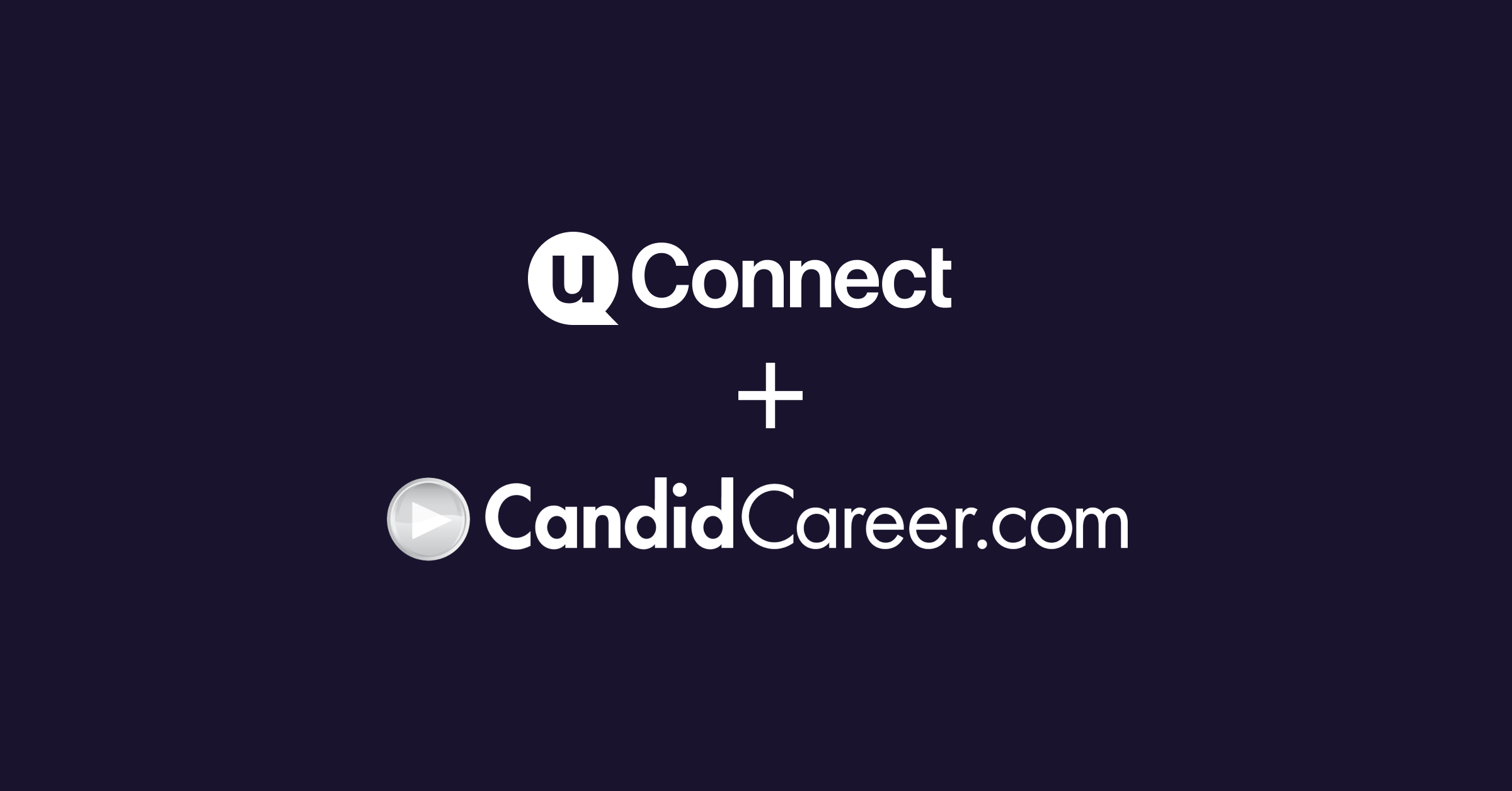 uConnect, the creator of the first all-in-one virtual career center platform, announced today that it has acquired Candid Career, the premier provider of more than 8,000 career education videos to colleges and universities across the country.
"We are so excited to welcome Candid Career to the uConnect team. For eight years, we've used our platform to help colleges and universities improve awareness and engagement with career services. Having Candid Career on board, along with their incredible video library, makes us that much stronger in our mission to help the next generation realize their potential and lead more meaningful lives and careers," said David Kozhuk, founder and CEO of uConnect.
Since 2011, Candid Career has worked with hundreds of organizations to produce interview-driven videos about different industries, jobs, workplace best practices, interviewing techniques, skills, and more. With Candid Career videos embedded directly into uConnect's virtual career center platform, students can now easily explore hundreds of career paths on their own time, at their own pace—and most importantly, early in their college careers.
"At Candid Career, we have always believed the best career advice comes from the people working in the field—the ones that get up every day and put in the long hours on the job. Their experiences are unique, and their perspective is valuable. This is the information we have endeavored to share with students nationwide through our library of videos. In doing so, I hope we have made the often intimidating process of career exploration a little more manageable," said Billy Glading, founder of Candid Career.
"I cannot think of a better company than uConnect to carry on our mission and expand the reach of our content. uConnect is an innovative organization made up of smart and dedicated professionals. We are thrilled our customers will now have access to all that uConnect has to offer."
With demand for career services increasing and video consumption at an all-time high, uConnect believes the time is right to invest in digital content and make sure they're integrating career resources for every learning style and preference. uConnect's virtual career center platform is proven to increase student engagement by consolidating all of a school's career resources into one central hub.
"I was thrilled to hear about uConnect and Candid Career joining forces. Candid Career videos have been an incredible resource for our students, giving them in-depth information—directly from the source—about hundreds of different job types and industries. And uConnect has helped us improve student engagement by making it easy for our team to strategically curate all of our digital content, including Candid Career videos, into career interest and identity pages," said Briana Randall, Executive Director of the University of Washington Career and Internship Center.
"I have always thought that we are responsible for making our students' experience and their opportunity to join the next generation of leaders equitable, regardful of their background. Key to this is providing them with direct access to role models with whom they identify and who showcase concrete paths to success and leadership in what matters to our students. I cannot think of a better type of content enhancement to further strengthen the equity facilitation uConnect makes available to higher education career professionals and, ultimately, to our students," said Daniel Pascoe Aguilar, Founding Director of the Center for Social Justice and Chief Diversity Officer at Excelsior College.
This acquisition marks an exciting new phase of uConnect's partnership with Candid Career and will help further uConnect's mission of making career resources accessible to anyone, anywhere, anytime.