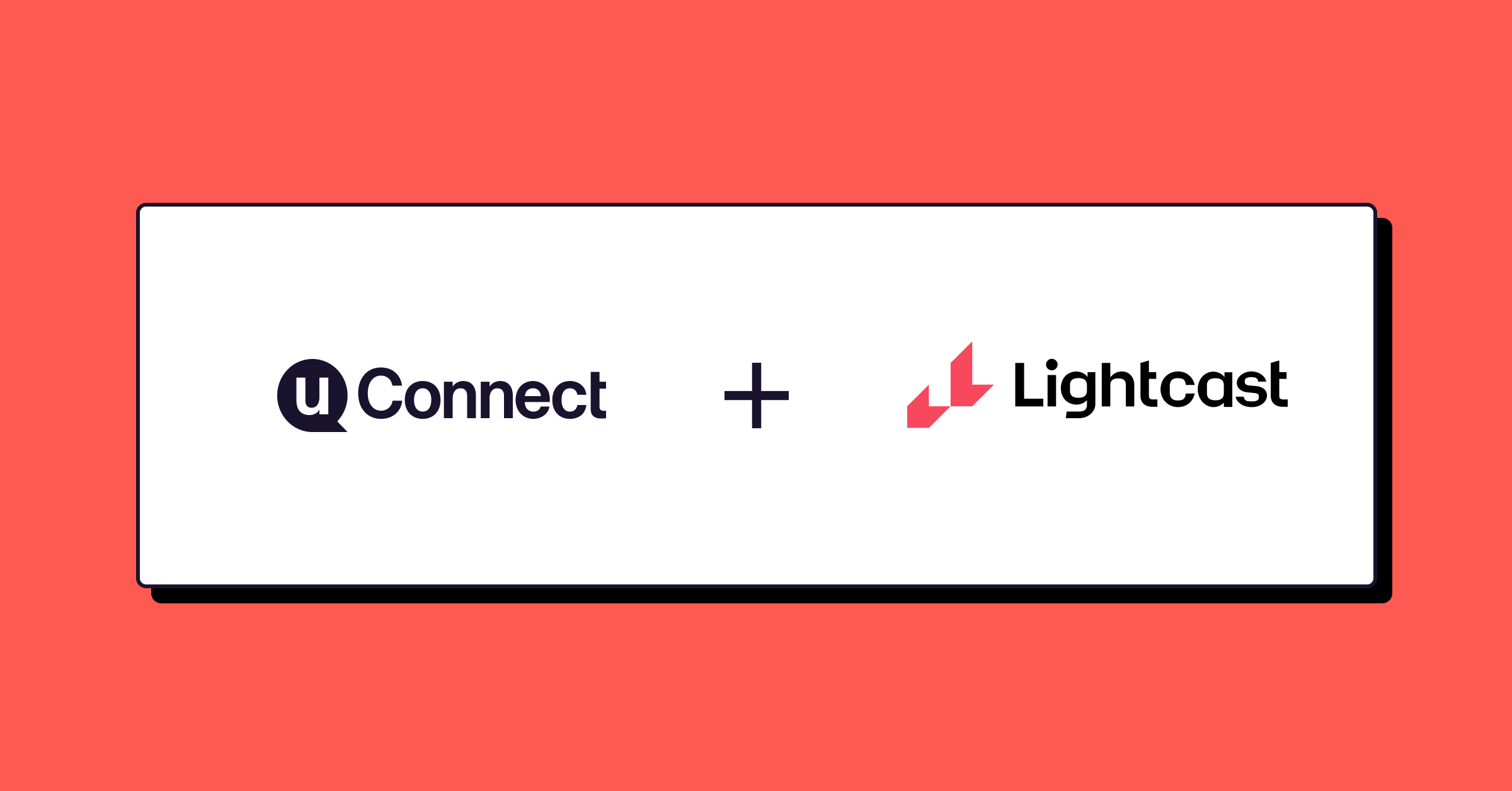 A meaningful connection between education and a career pathway is increasingly important to students. A recent survey conducted by Strada Education Network found students who had support in connecting their education to a career were more likely to feel their investment was worth it.
Yet, fewer than one in five students surveyed strongly agreed that their education would be worth the cost. Thus, a key role of the institutional career center is to help students effectively connect their academic experience to careers. Unfortunately, while labor market data is becoming more common in higher education, it's historically been used to support program development and institutional marketing rather than career guidance and advising.
That's why uConnect has partnered with Lightcast (formerly Emsi), a leading provider of labor market analytics to colleges and universities, to release a set of modules to bring labor market data and insights into the uConnect virtual career center platform. The labor market insights powered by Lightcast include government and bureau statistics, job postings, online profiles, and wage information data from governments supplemented by wage-included job postings. The data is pulled from multiple sources and dynamically presented to give students and career center staff up-to-date and relevant labor market insights at the point of decision.
Labor market data has not traditionally resided in the career center, but uConnect and Lightcast believe it should be a key part of the career planning process. Labor markets are rapidly changing with the transformation of industries.
"Having location-specific insights about what skills are in demand and what companies are looking for in new hires can be a major competitive advantage for job seekers, as well as institutions increasingly concerned about setting their students up for success post-graduation," said Bob Hieronymus, Vice President for Partnerships at Lightcast. "Hiring trends are constantly evolving, and the pandemic has only accelerated change. We're excited to partner with uConnect to empower student success."
uConnect has developed the first and only solution to help colleges and universities create a single home for all of their career pathway resources across campus. The public-facing nature of uConnect provides much-needed visibility into the career services available to students – both to internal and external stakeholders – integrating career planning into the campus culture.
"We're eager to bring labor market data to the fingertips of not only students and career center staff but to the broader campus community by way of our public-facing dashboards that seamlessly integrate into a school's website," said David Kozhuk, Founder and CEO of uConnect. "We aim to help career services staff scale their impact by enabling faculty, staff, and even parents and mentors in the community to better support students along their career journeys and turn the career center into a go-to resource for everyone."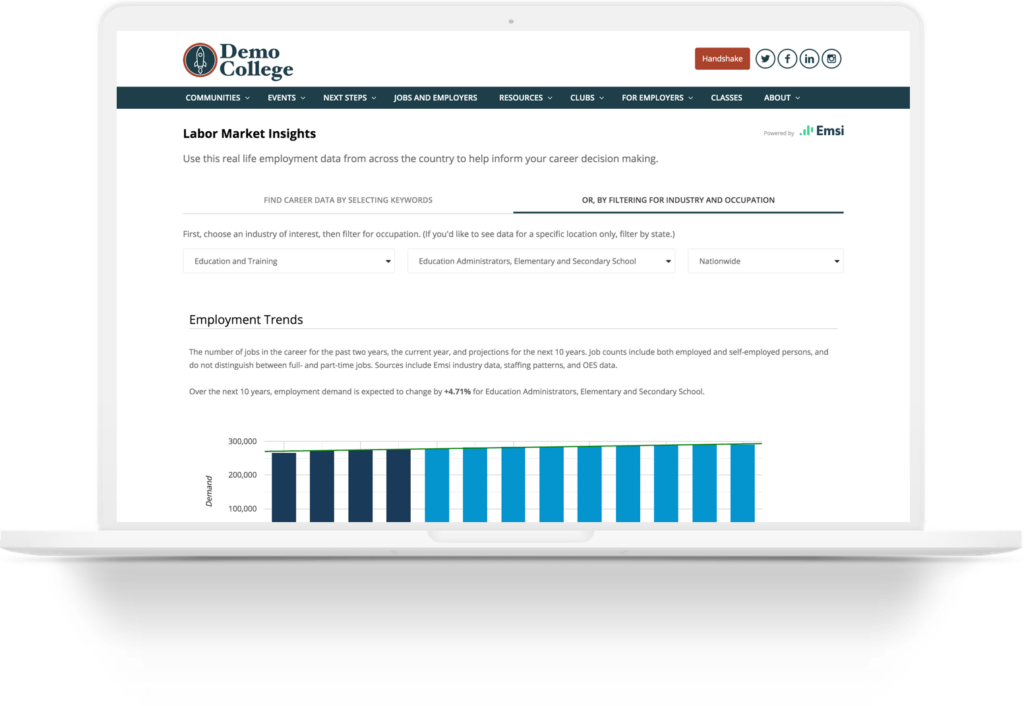 uConnect also integrates valuable tools and technologies commonly offered by university career centers, including job boards like Handshake and Symplicity, alumni mentor tools like Peoplegrove and Firsthand, and career education resources like Vault Guides and Candid Career videos. The new labor market modules, combined with integrations of best-in-class career services technologies, help provide a truly integrated and holistic career services experience for students.  
The modules are uniquely designed to stimulate engagement among students. Colorful graphics and interactive elements make the user experience seamless and the data exploration process exciting and relevant. Users can filter by industries, occupation, and location with a keyword search option for enhanced specificity.
Students can root their career decisions in data by understanding interactive employment trends. They can direct their academic experience towards a career by deep-diving into education levels, hard skills, and soft skills. And they can better understand compensation standards using data about annual earnings across industries and geographies. The intention behind every feature of the module is to provide crisp, accurate, and easy-to-read information about career paths while building a natural curiosity about industries and employment trends at large.
uConnect and Lightcast strongly believe the time has come to fully integrate labor market and employment data into the career center experience. The increased attention and investment in career services is a symbol of the evolution of the role of career centers on college campuses for generations to come.