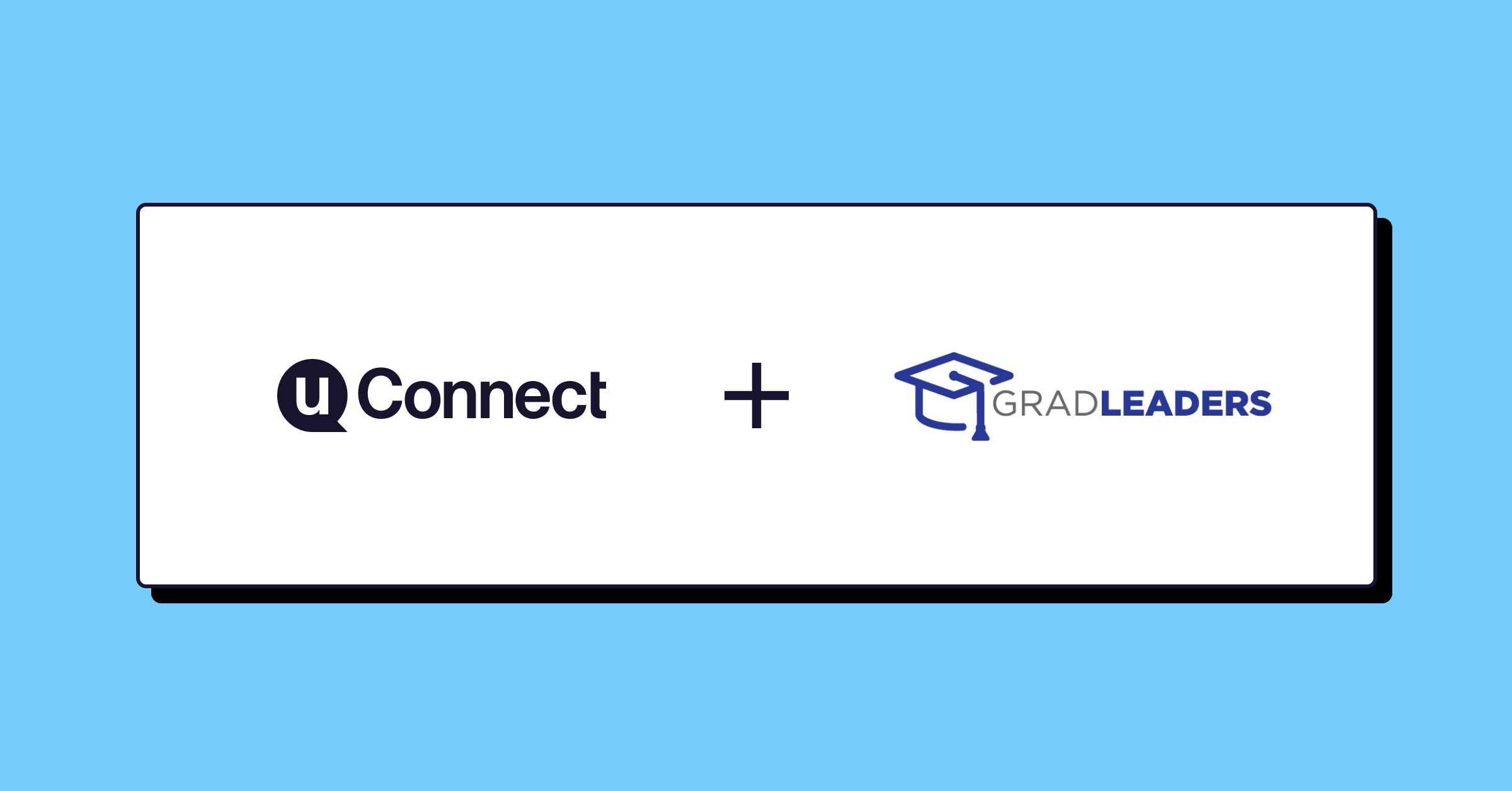 uConnect is pleased to announce a strategic partnership with GradLeaders, a career services and campus recruiting platform. Together, the two solutions construct an advanced and modern system for integrating career data into the campus ecosystem.
The primary reason students enroll and persist in higher education is career advancement. For today's average student (older, at greater economic disadvantage, and more likely to be raising children), investment in advanced education is riskier than ever. And that's before factoring in the fact that tuition and fees continue to grow exponentially faster than wages. These intimately correlated factors mean that in order to effectively recruit and support today's students, institutions must deliver on and demonstrate success in the promise of exceptional career preparation.
Student outcome data is a powerful, but often underutilized, tool for manifesting outstanding career development. To help you easily and effectively collect and present outcome data, uConnect built technical integrations between The Outcomes Survey powered by GradLeaders and uConnect's Outcomes Data Visualization module. With The Outcomes Survey, you can efficiently collect and manage student outcome data. Then, seamlessly feed your data into uConnect's dynamic, filterable, and public-facing Outcomes Data Visualization module to employ the power of outcome data in increasing enrollment, retention, and student satisfaction and outcomes.
One of the most exciting opportunities is for Professional and Continuing Education programs, in which students enroll for the explicit purpose of career advancement. These programs must begin to collect and present data on the career outcomes of their graduates in order to attract and retain students and remain competitive in a growing market.
To learn more about how uConnect and GradLeaders work together to help institutions deliver on and demonstrate success in the promise of exceptional career preparation, reach out at info@gouconnect.com.