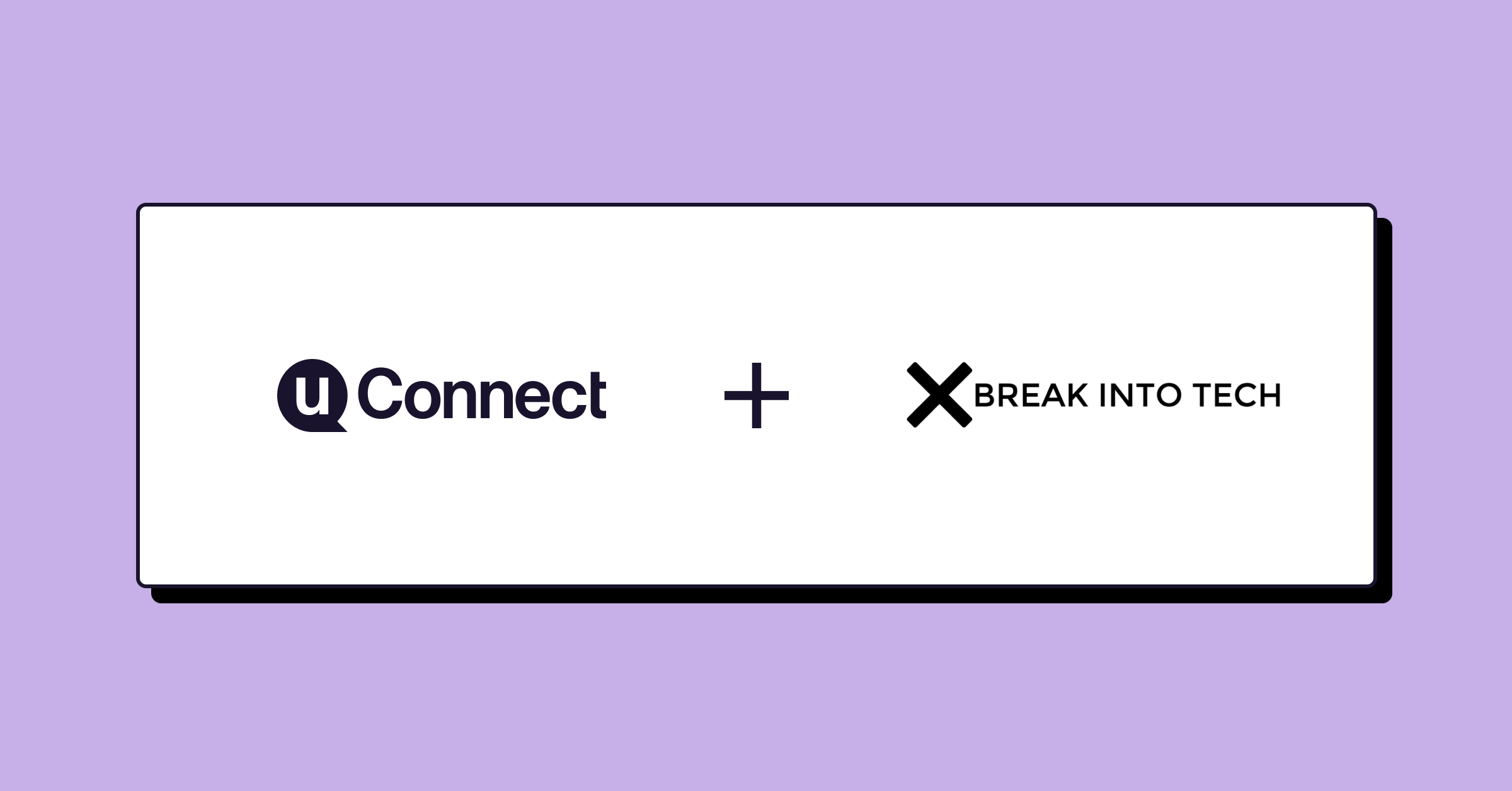 A career in technology provides significant opportunities for students. Students interviewed in a recent Gallup survey expressed a desire to have been given more computer science skills above other skills. And technology hiring boomed in January and February 2021 after the pandemic.
Yet, diversity and accessibility in tech careers remain low. Only 18% of all computer science graduates in 2015 were women. According to recent data from the US Equal Employment Opportunity Commission, 83% of tech executives are white. To address this gap, uConnect and Break Into Tech have partnered to help increase access to careers in tech for students, particularly those who don't code.
Founded in 2015, Break into Tech is the web's top destination for students looking to break into tech careers. Since launching, the site has served more than 500,000 students exploring careers from product management to business development and has partnered with many of the world's top universities, including the University of Michigan, the Haas School of Business at UC-Berkeley, and Bocconi University.
"I'm thrilled to partner with uConnect," said Jeremy Schifeling, Founder of Break into Tech. "Making sure students have all the information they need to access the very best jobs of the 21st century is the key to career center success today. And nobody is better at curating and delivering this information than uConnect."
uConnect is the creator of the first all-in-one virtual career center. uConnect's mission is to encourage lifelong learning by helping colleges and universities deliver on the promise of career advancement more effectively. uConnect's virtual career center platform simplifies student engagement with the full range of career pathway resources, data, and information to facilitate equitable access and more meaningful outcomes.
"I am very excited at the prospect of bringing career advice from Break Into Tech into uConnect," said David Kozhuk, Founder and CEO of uConnect. "Break Into Tech encourages equitable access in the technology career space, which deeply aligns with our mission of career advancement for all students."
Break Into Tech blog posts and career guides are now available in the uConnect virtual career center, completely free of charge. Learn how to access them here.