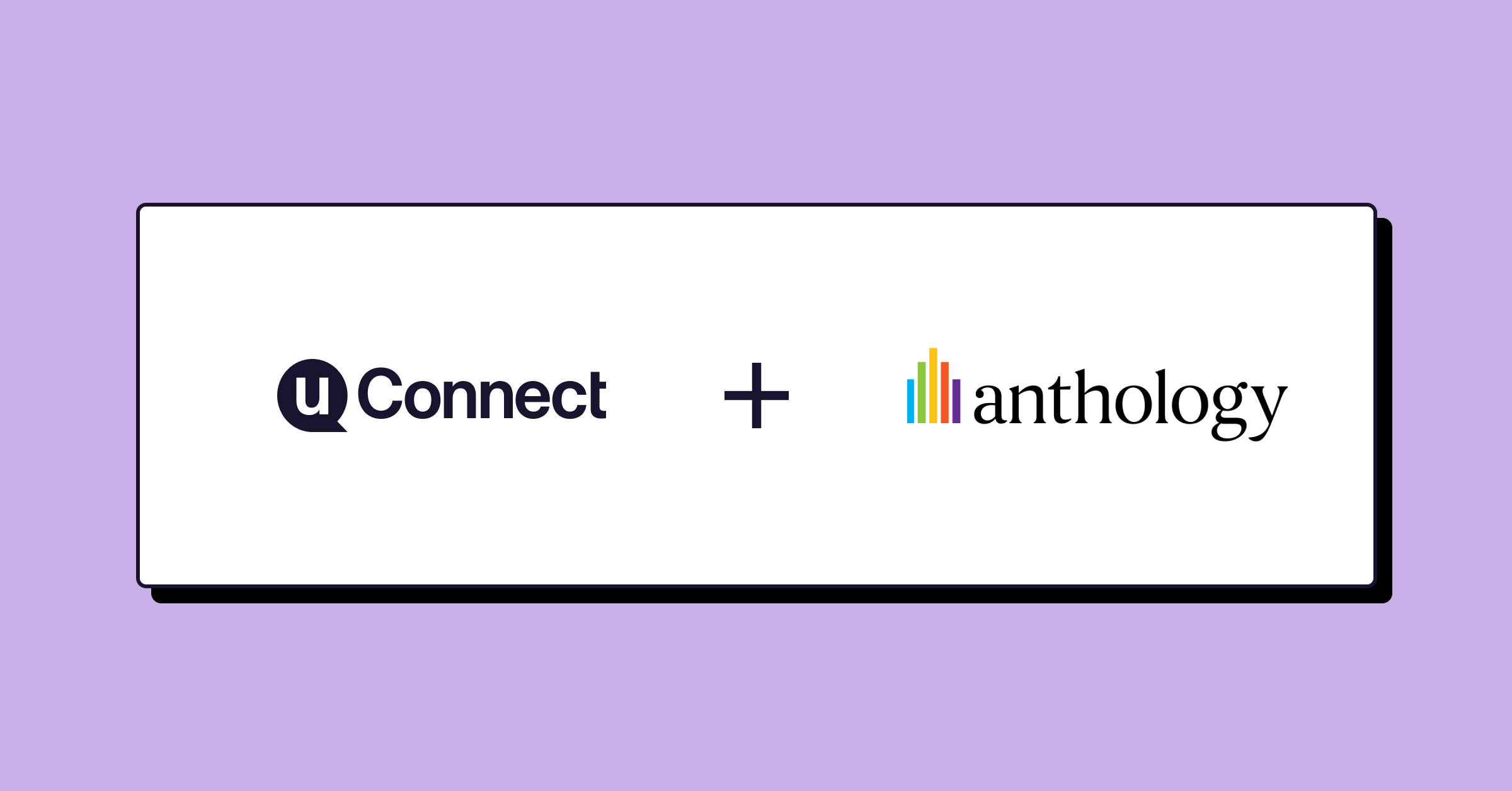 Our college and university partners often tell us they want to engage students with career services earlier in the student journey. But not every student will be ready to create resumes, pursue internships, or meet employers right off the bat. Some might first prefer to visit their schools' virtual career center to find resources that help them learn about what interests them, build networks, and gain confidence and experience.
For many institutions, such opportunities and experiences—including events, student clubs, organizations, civic engagement, and campus leadership opportunities—live in Anthology Engage. That's why we're excited to announce our new partnership with Anthology!
To help colleges and universities increase early and consistent student engagement with the opportunities that will help them succeed, Anthology (formerly CampusLabs) has joined uConnect's partner program to highlight important personal and professional development resources that are offered through Anthology's Engage product, including student clubs, civic engagement, campus leadership, and much more.
uConnect has developed the first and only all-in-one virtual career center, which colleges and universities use to create a single home for all of their career pathway resources, data, and information to improve access and simplify engagement with career services for students, alumni, and the campus community.
Anthology inspires constituents to reach their full potential using technology insights in:
Admission and enrollment management
Student success and retention
Institutional and learning effectiveness
Alumni and advancement
Enterprise applications and infrastructure
Together, uConnect and Anthology have developed a deep technical integration that automatically brings student organizations, events, and community and co-curricular opportunities from within Anthology to a school's uConnect virtual career center. Once in uConnect, these opportunities from Anthology are curated, organized, and presented among the full range of career and student success resources inside the virtual career center.
The result is a streamlined, consolidated, easily accessible digital space for students at all stages along the career exploration journey to come and discover a wide range of resources and opportunities.
In integrating opportunities from Anthology into the uConnect virtual career center, colleges and universities like the University of Connecticut are encouraging student success by creating a comprehensive and well-rounded space for students to begin exploring, learning, and engaging with experiences that will help them learn about career paths, start building a network and developing skills to succeed – from the moment they matriculate.
And once these students are ready to begin building resumes, connecting employers, conducting mock interviews, and landing jobs, they'll already know where to go and how to connect with career services.
For more information about this partnership (or to integrate Anthology into your uConnect virtual career center), contact us at support@gouconnect.com.