An Integrated, Self-Directed Career Services Experience
Headed into the 2016 calendar year, the staff at the Nichols College Career and Professional Development Center (CPDC) had a big goal in mind: raise their profile on campus and in their community to increase engagement and make career services a bigger part of the student experience.
In January of 2016, Nichols College implemented uConnect's career services marketing and student communications platform to improve utilization of the resources, services and programs they already had. Previously, career resources lived on the CPDC website, as well as across different portals and apps, making them difficult for students to find, and even more difficult for staff and faculty to refer the right resources to the right students. To simplify engagement for students, stakeholders, and alumni, the CPDC staff leveraged uConnect's system integrations to centralize and organize their assets.
During implementation, the Nichols team were able to consolidate the full range of career resources into a single, publicly-accessible interface. The CPDC incorporated events and jobs from their Handshake CSM, a wide range of career planning and interview tools like Big Interview, appointment calendars and much more.
To optimize engagement from launch, Nichols also imported their student lists and set up automated (yes, automated) alerts for students based on their academic major, graduation year and individual career ambitions. With the full ability to segment student communications and alerts based on their interests, the team is able to add an important layer of personalization to their communications. In addition to alerts sent directly to students, the uConnect platform helps the staff cross-promote on popular social media platforms like Twitter and Facebook to make sure the broader community is aware of important happenings at the career center.
In the first year, the CPDC saw a 213% increase in engagement with their online career services from the year prior. Students and stakeholders have responded positively as well, with over 1,600 students and 600 alumni subscribing to CPDC alerts – over half of which have proactively personalized alerts targeted to their specific major and/or career area of interest.
Raising the Profile of Career Services, While Saving Staff Time
With a staff of three, and no one dedicated to marketing, the CPDC staff recognized they needed to do more with that they had. They knew they needed to be more efficient when promoting their resources, services and programming to students. To that point, promoting events was time consuming and not as effective as they had hoped. Doing everything without a dedicated marketer had left the CPDC staff sharing responsibilities like managing student lists, sending email campaigns and posting on social media to connect their students with career resources – but engagement continued to be a challenge.
The uConnect platform has saved valuable time for the CPDC's staff, eliminating over 12 hours of work from marketing efforts each month, while increasing marketing and communications activity, across channels. In addition, Jenna Parker, Recruitment and Marketing Coordinator at the CPDC, tells us that the team has received "great feedback" on the look of the emails sent via automated email alerts. Referring to the workflow that uConnect has enabled, Jenna says, "We are updating and changing practices as we need to, and uConnect makes it very seamless as these changes occur."
Before we had uConnect, I was manually setting up social media and email pushes to our students. Now I let uConnect do the bulk of that work for me.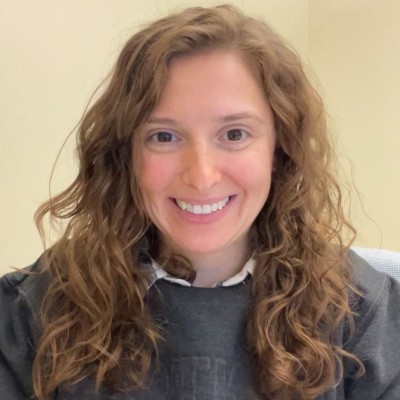 Jenna Parker
Recruitment and Marketing Coordinator
Center for Career and Professional Development
Nichols College
Less staff time spent, more students engaged
Nichols saves over 12 hours a month on email marketing efforts and saw a 213% increase in visits to their career services online resources, opportunities, and events pages in the first year.
An Heightened Digital Experience Resulting in More Engagement with Career Resources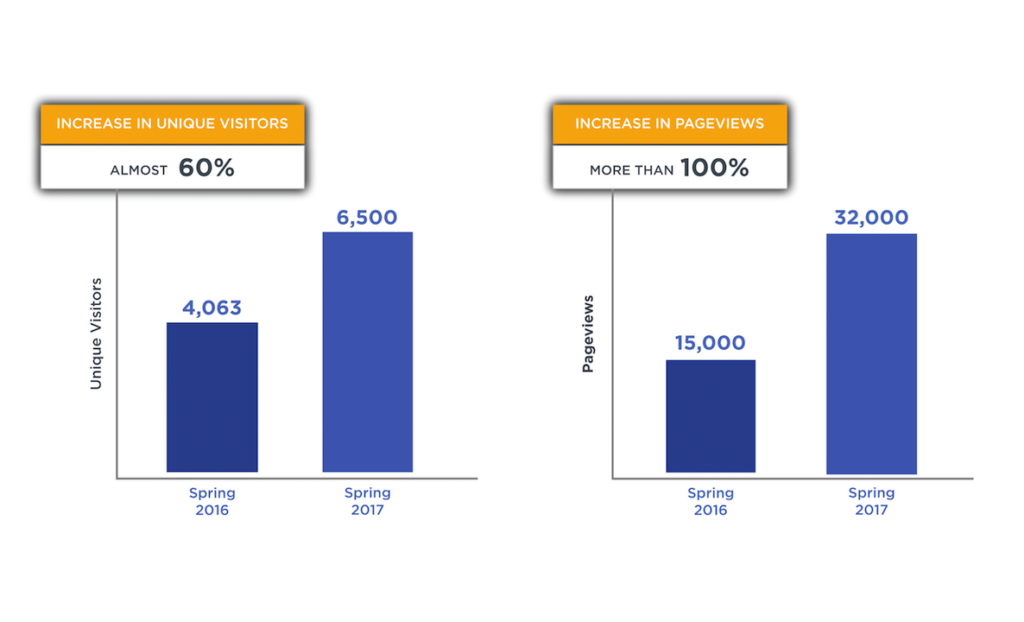 Want to learn more? Enter your email and a member of our team will get in touch!