Scaling Career Services for Alums
Development and Alumni Relations at University of Miami has long offered dedicated career services for alums, providing support to 'Canes looking for new jobs, interested in recruiting fellow Miami alumni, or hoping to strengthen their professional networks through the University of Miami Community.

In 2018, Development and Alumni Relations began working to improve the scalability and accessibility of their career services for alums, recognizing that with such a large, diverse, and dispersed community – and a small staff – continuing to provide high quality support would require a comprehensive digital presence. To help build such a digital space, UM's Alumni Association team partnered with uConnect, makers of the first and only all-in-one virtual career center.
Miami's new virtual career center, Career Corner, officially launched to the community in December of 2019. Visitors to Career Corner find a streamlined and intuitive user experience that allows them to easily navigate the full range of career development resources, events, job opportunities, and mentors available to the 'Cane community. Leveraging uConnect's technical integrations with career development tools such as Handshake, PeopleGrove, and JobScan, career information and data that was previously dispersed across different tools and technologies is now pulled into one highly visible and accessible digital space. The Miami team also utilizes their virtual career center to connect alums with relevant continuing education opportunities that provide skill building and training.
We want to support the career aspirations of all Miami alums, long into their careers.

It is our mission to build strong connections with our alums and serve their needs to the best of our ability. By leveraging uConnect's virtual career center software to build a great digital career development experience on Career Corner, we encourage alums to come to us in greater numbers and with greater frequency, as their career journeys progress.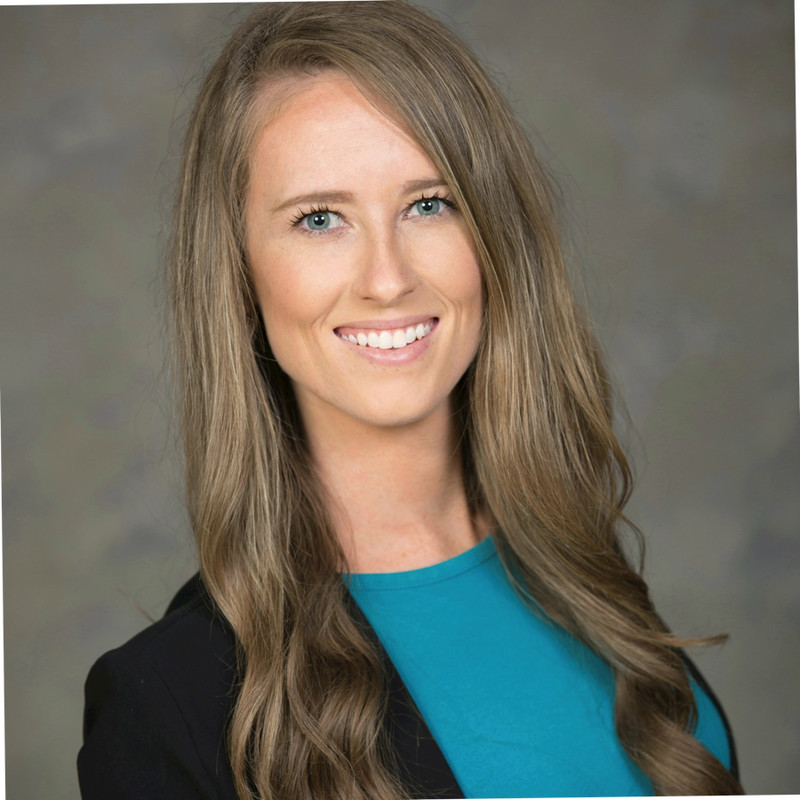 Sarah Seavey
Director of Alumni Career Services
University of Miami
Customized Career Services – From Anywhere at Anytime
To cater to the large and diverse alum population, with a wide range of interests and needs, the wealth of career content is carefully curated into 'Industry Clusters', such as 'Architecture & Construction' or 'Government & Public Administration', where users can access the resources, networks, and opportunities related to their career interests.
By aggregating career and professional development content within a streamlined user experience that emphasizes filterability and curation, the virtual career center makes it easy for alums to conduct self-directed exploration. Using Career Corner, alums can access all of the resources and opportunities that are relevant to their interests and career phases, on their own time and from wherever in the world they may be.
Surpassing Engagement Goals
560% increase in time spent on exploring career resources
Before officially launching Career Corner to the community in December of 2019, the Alumni Career Services team set engagement goals for their new virtual career center. The team was hoping to see:
12x increase in monthly views of online resources by the end of FY20
30% increase in alumni with activated profiles in Handshake by the end of FY20
400% increase in time spent on our Career Resource page
Just 28 days after the official launch, their goals had already been met and exceeded, totalling:
24X increase in monthly engagement views less than a month after launch
37% increase in alumni with activated profiles in Handshake
560% increase in time spent on exploring career resources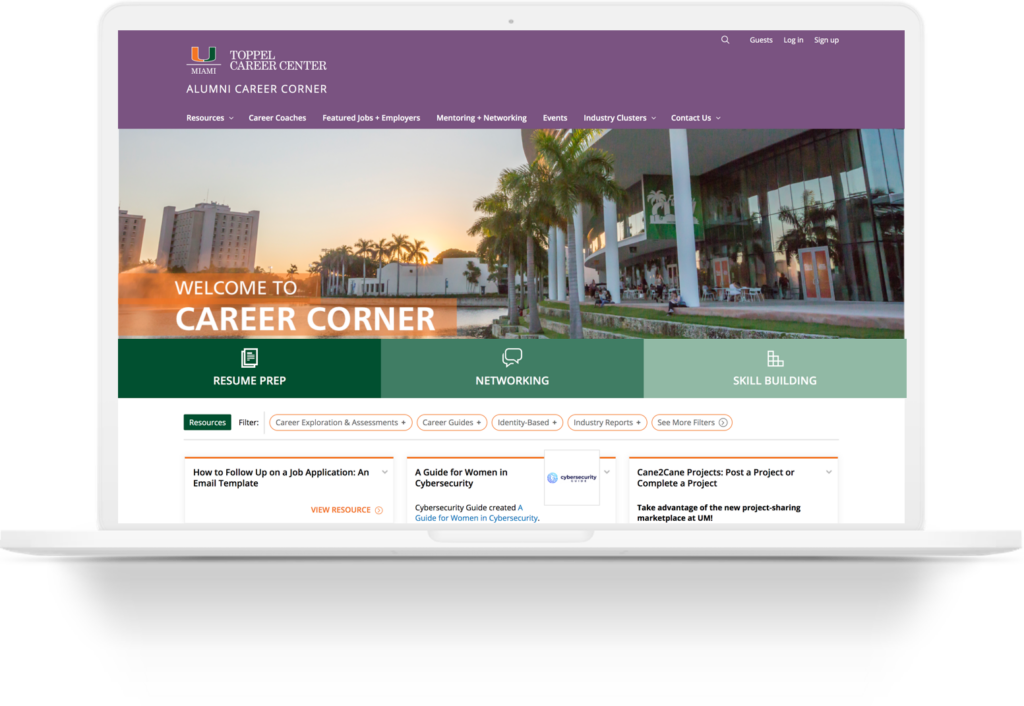 Alumni Career Services + Continuing Education = Lifelong Learners
By serving alums with relevant career service resources during all career stages, the University is helping ensure that Miami graduates are supported and are successful throughout all phases of their careers. This approach engages the alum community by building a value-based relationship, encouraging alums to turn to their alma mater for their continuing education needs, or simply letting alums know they are supported and remain important members of the 'Cane community long after they graduate, strengthening alum affinity for the institution, which in turn has a positive effect on the goals of the Advancement Office.
Below, Sarah Seavey shares more about her experience with uConnect at Career Everywhere Boston.
Want to learn more? Enter your email and a member of our team will get in touch!