The power of Career Services to impact enrollment
See what Chalvonna Teachy, Director of the W. Scott Amey Career Services Center, has to say about promoting career services to prospective and international students.
Promoting Career to Engage Prospective Students
The Career Services team at George Washington University's School of Engineering and Applied Sciences (SEAS) serves graduate and undergraduate students from a number of engineering and related disciplines. Annually, the SEAS team travels abroad to host recruiting events for international students. Onsite, the Admissions and Career department at SEAS work side-by-side to educate prospective engineering students about the many career planning resources available to them upon enrollment to one of the University's programs. Chalvonna Teachy, Director of the W. Scott Amey Career Services Center, uses their uConnect virtual career center at these events to highlight program outcome data and promote all of the unique resources and communities that she and her team are able to curate for SEAS students depending on their area of interest. Additionally, the GWU team is able to showcase employer partners, events, videos, and a newsfeed to keep students, alumni, and parents informed.
With uConnect, we are able to promote career services to prospective students and their parents…

by highlighting our commitment to professional development and career advancement, thus enhancing and increasing student recruitment for the school.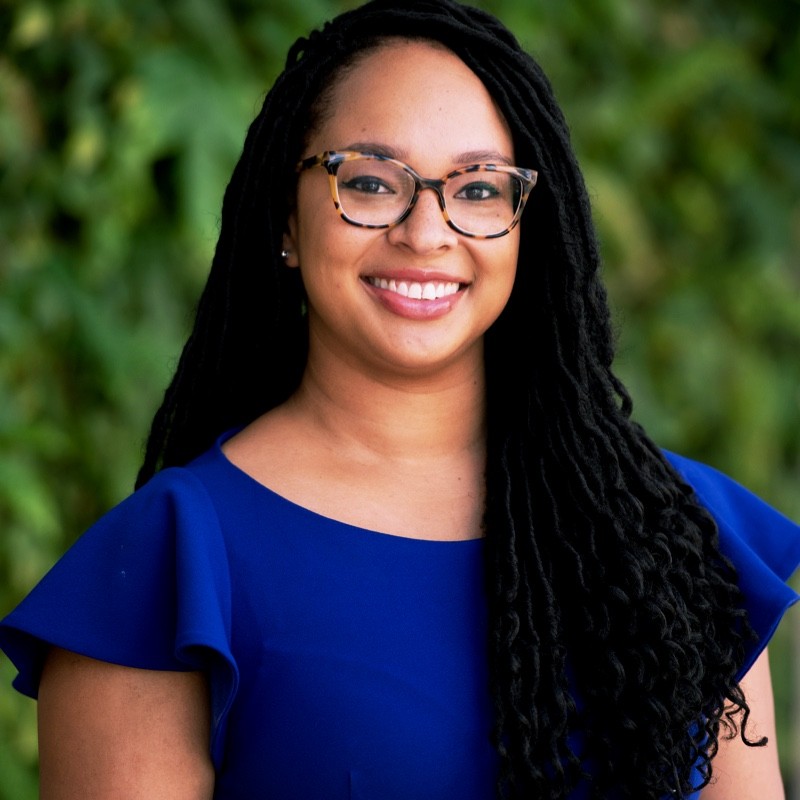 Chalvonna Smith
Director, SEAS Career Services
George Washington University
Supporting Specialized Student Populations
Since many of SEAS's incoming students are international, student success and support resources are of paramount importance to helping students adjust to their new surroundings. Throughout their journey at SEAS, Chalvonna and her team at the W. Scott Amey Career Services Center provide tailored support to students enrolled in 14 degree specialties through the program communities within uConnect. Within the platform, resources, news, events and jobs are organized by program communities so that students have a homebase to visit for all things 'career' related to their course of study. Additionally, students can sign up for automatically customized email newsletters to receive updates for their program, including new employers, jobs, events, tools and resources, and more. In the 2017-2018 academic year, new students spent over 100 hours exploring these specialized community pages, and resources for international students were the most frequently accessed resource type. In addition, from 2017 to 2018, overall visitor engagement with resources and content increased over 120%.
120% increase in overall visitor engagement with resources and content
Doubling down on digital career content
Building on the clear success they were seeing with the virtual career center, Chalvonna; Kendra Northington, Senior Career Counselor at the W. Scott Amey Center; and their team doubled down on their digital services in 2020. Strengthening the scale of their work, the GWU team is investing more heavily in content that can be delivered to and accessed by students anytime, anywhere.

Now, when a member of the team shares a new career development strategy or piece of advice with a student in an advising appointment, they use the virtual career center's Content Management System to easily convert that same insight into a blog post, video, or digital resource that becomes evergreen content all students can access and benefit from long into the future.

Additionally, the addition of the video library to the virtual career center has diversified the formats in which students can digest valuable career content, adding engaging multimedia resources to the wealth of information and opportunity available on the platform.

The virtual career center features a built-in connection to Handshake, as well as other job boards, which automatically pulls jobs, events, and employers into the center to be featured among career resources, mentors, videos, and more. In 2020, the GWU team turned on the 'automatic tagging' and 'automatic publishing' features available, which allows new opportunities to be automatically published to the appropriate community pages on the virtual career center. This update led to a 102% increase in student engagement with job opportunities when comparing the 2019 and 2020 academic years.

Meeting the need for on-demand services
The GWU team's strengthened commitment to sharing more, diversified career content for students on the virtual career center has paid off tremendously. Comparing the 2019 academic year to the 2020 academic year, the number of unique visitors to the virtual career center increased 92%. The steady influx of fresh content is also leading to phenomenal open rates on the automated, customized email newsletters sent to students from within the platform.

As student desire for on-demand career services has increased, Chalvonna, Kendra, and their team have responded, delivering a robust and comprehensive online career services experience with a steady flow of fresh and relevant content, resources, and opportunities. In doing so, they've not only met the needs of their students, they've built a mechanism to do it at scale, allowing them to reach more students with less staff time.
Want to learn more? Enter your email and a member of our team will get in touch!