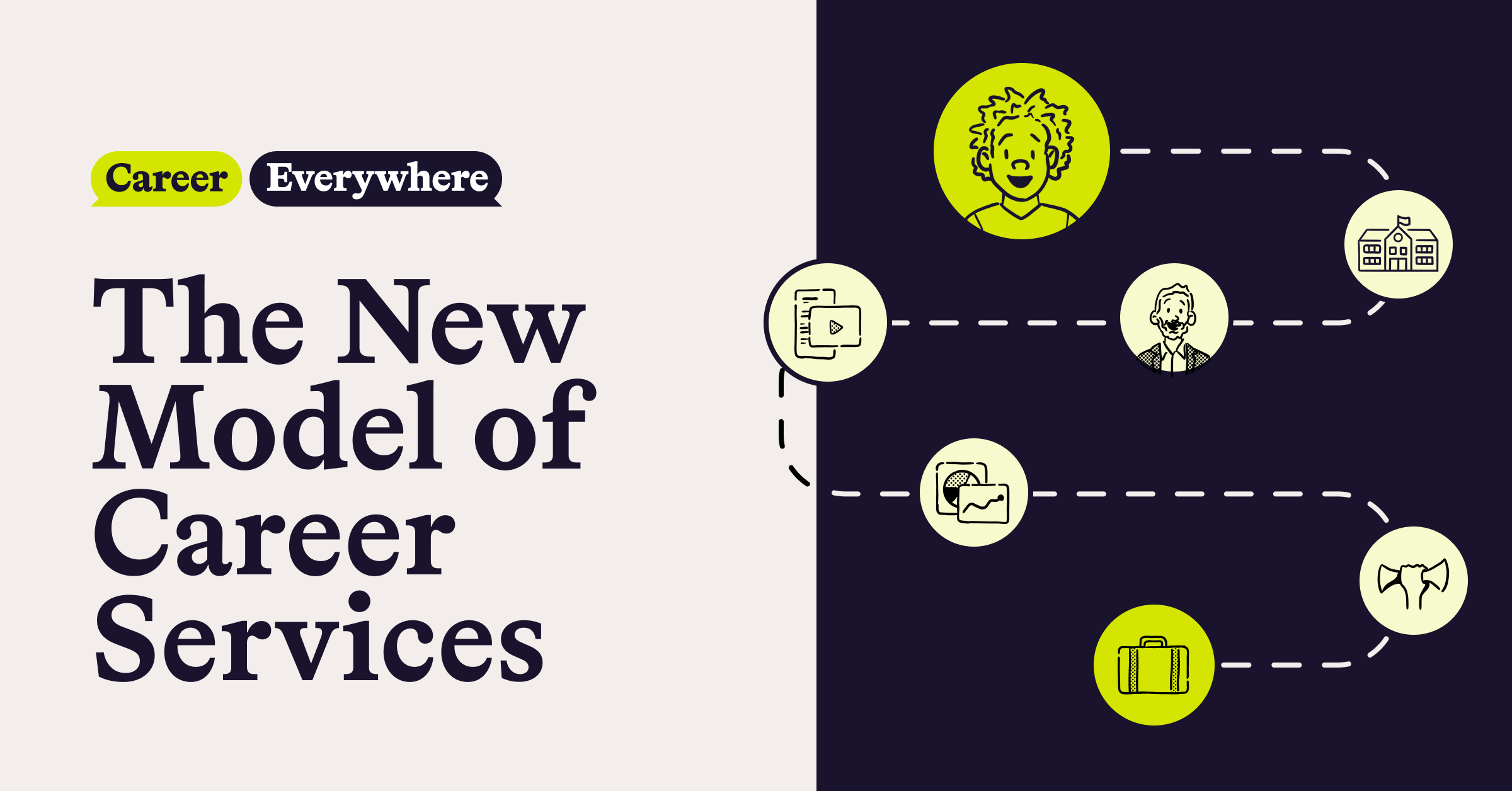 For the majority of institutions with a large student population, or a tighter budget, reaching all students effectively isn't easy. In fact, it's nearly impossible within the traditional model of career services. The implications of this problem, should it continue to go unsolved, are significant for both students and institutions.
"Career development is one of the most important things we can be doing as a society," said Daniel Pascoe Aguilar, Associate Provost for Experiential Education and Career Development at Drew University. "The preparation of a new generation of learners is too important not to be innovating and collaborating as much as we can."
Daniel serves as the and has spent over 15 years thinking about the connection between higher education and career, having held several career services roles at Ithaca College, Indiana University, University of North Texas, Seattle University, and the University of Oregon.
Like many forward-thinking leaders in the field, Daniel believes the traditional model of career services isn't working for today's students or institutions.
Within the long-established 'service model' of career services, the primary responsibility of career services staff has been to provide workshops and one-on-one counseling for students in advising sessions. While the median number of career services staff has remained stagnant and even decreased slightly over the last decade, the percentage of high school graduates enrolling in degree-granting postsecondary education institutions has been growing at a relatively steady clip, totaling a 37% increase between 1995 and 2015. This has led to an astronomically high ratio of students to career services staff: 1,700 to 1 according to the 2016-2017 National Association of Colleges and Employers Benchmarking Survey.
1,700 students to 1 career services staff member is a clear numbers problem.
This is a clear numbers problem. There simply aren't enough hours in the day for one person to individually serve 1,700 students. And in order to successfully navigate today's rapidly evolving career marketplace, these students require more specialized, high-touch support than ever. Career services professionals work tirelessly to provide for those needs, but without scaling, the work is unsustainable and fatiguing.
But it's not just career services staff who are disadvantaged by the service model. The old system is reactive rather than proactive, depending on the student to initiate engagement with career services. Competition for a student's time and attention, let alone moments of proactivity, is steep. Within the reactive service model, it is inevitable that far too many students get lost in the shuffle and graduate having never received career support. Proactively and frequently communicating with students about your office and what you do is the first hurdle, and focusing on your career center's marketing strategy is no longer optional, it's vital.
But even if your budget allowed for a career services staff of hundreds, and your marketing strategy was so effective that students lined up outside your office for advising appointments and workshops, career services staff still cannot be the only people on campus responsible for the career success of your students, because, as Pascoe Aguilar says, "If a student comes to me and they are interested in physics, I might be able to brainstorm and provide with generic career development content. But it's nothing like them engaging with an alum who is doing that and has done that for 20 years, or with a mentor that's going to allow them to explore that and do job shadowing, perhaps an internship."
Engaging experts in the community provides students with more profound career guidance, while simultaneously alleviating the onus on outnumbered and overworked career services staff.
Pascoe Aguilar is one of many proponents of a new, community-focused approach to career services to replace the old service model. In the community, or Career Everywhere model, siloing is dissolved, and career development becomes an "institutional priority, rather than just departmental."
His plan: "Engage the community, develop arms and branches on-campus and off-campus to help us do our work in a more meaningful way." Now only several months into his journey at Drew University, Pascoe Aguilar is already working to incite the shift towards a Career Everywhere model by developing ways to integrate student academic and career development through scaffolded experiential education, designing and developing Drew's career and identity communities, and preparing to integrate systems for community-customized online and physical experiential learning opportunities.
The goal: decrease the amount of time required to deliver individualized support to each student while simultaneously increasing engagement, affinity, and positive student outcomes. In other words, scale the work of career services.
The Career Everywhere approach benefits more than just students and career services staff, though this in and of itself should suffice to catalyze much-needed change. While rarely reflected in recognition or resource allocation, career services has always been an institution-wide concern. After all, according to the 2017 Strada-Gallup College Student Survey, 86% of students cited career advancement as the primary factor in their decision to enroll in college. And let us not forget that happy, successful alumni drive enrollment, endowment, and a positive perception of the institution.
But for Pascoe Aguilar, it's about the students.
It's important for us to transform who we are, to transform what we do

in a community engagement effort that allows the student to go through experiences that are stronger and more meaningful. The stronger the experience of the student, the stronger the readiness of the student.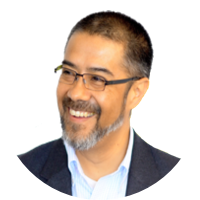 Daniel Pascoe Aguilar
Associate Provost for Experiential Education and Career Development at Drew University
Here at uConnect, we're hard at work developing technologies that support the community-based Career Everywhere model, because like Pascoe Aguilar, we believe this is the direction career services must move in order to effectively and sustainably serve today's students.
To learn how uConnect can help your team engage faculty, staff, and other stakeholders across campus, fill out the form below to schedule a demo.