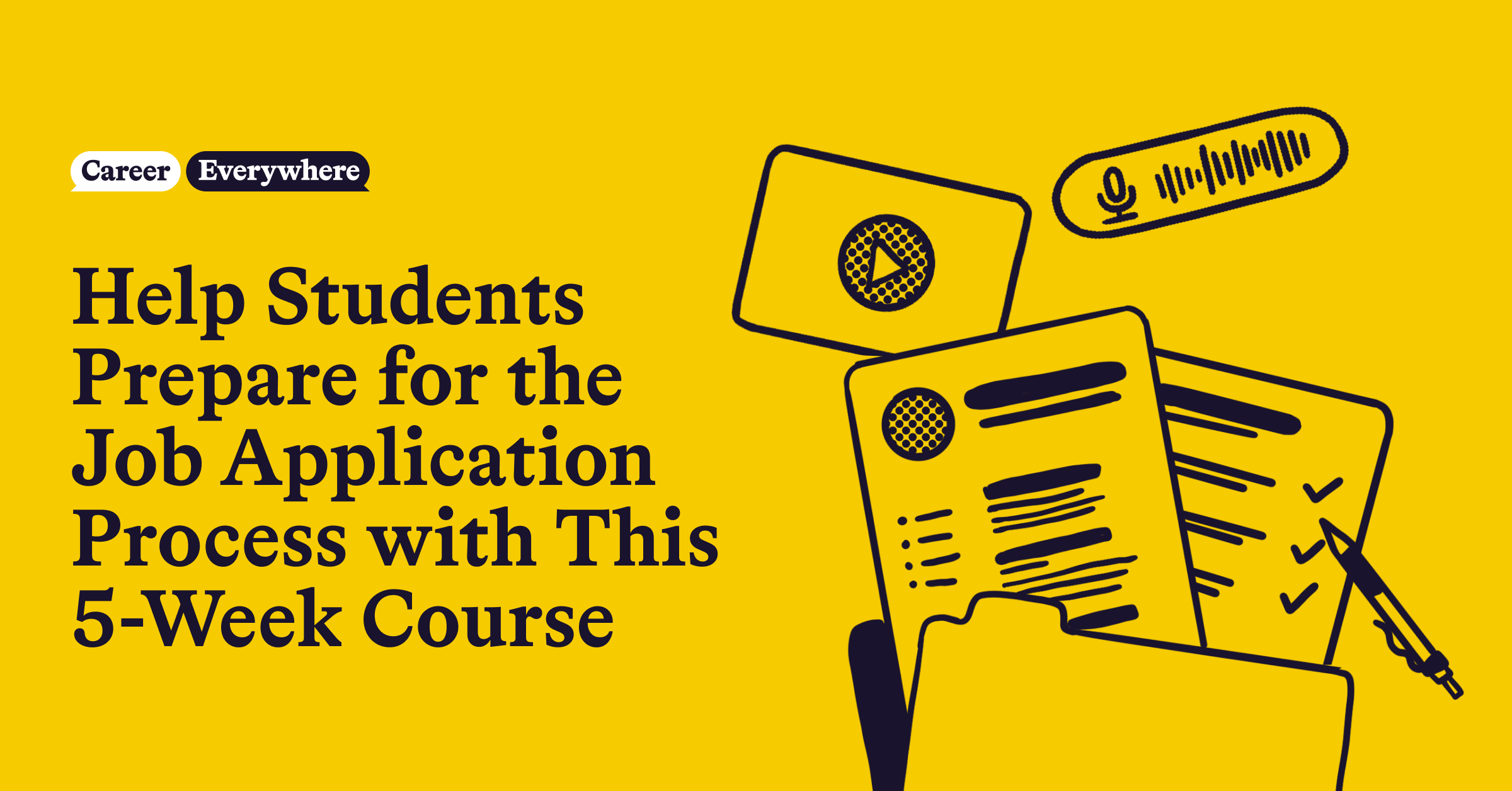 Applying for jobs, internships, and grad schools can be intimidating, which is why students often turn to career services for help with the process. But no career center has the capacity to meet 1:1 with every student who needs a resume review, interview prep, help with their cover letter, etc.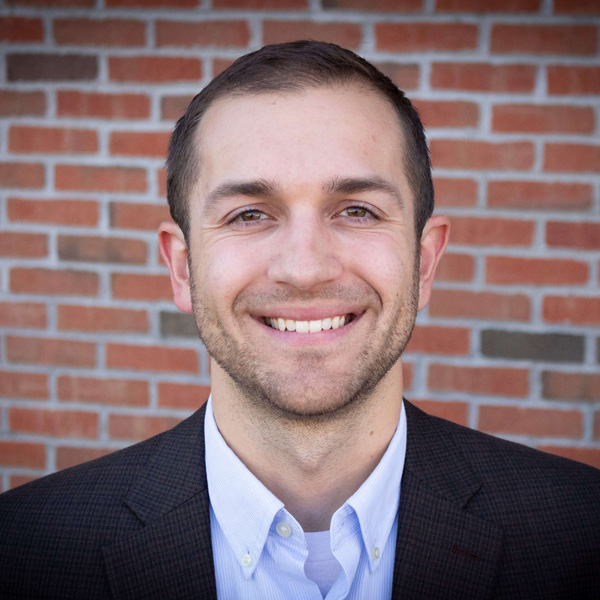 That's why Pennsylvania Western University built a five-week course, called the Professional Advantage Academy, that simulates the job application process. Josh Domitrovich, the executive director of the Center for Career and Professional Development at PennWest, said the course fully mimics the job application and interview process.
Students learn to identify and articulate their skills and experience; write resumes and cover letters; apply to jobs, internships, or grad schools; answer interview questions; and more.
Domitrovich said it's his team's way of recreating what would happen in a typical 30- to 60-minute 1:1 meeting with a student—but in a more scalable, sustainable way. Now his career services team of nine can better reach PennWest's 14,000 students across three campuses and online.
"We knew we had to create something sustainable because we're in a very financially turbulent time where enrollment is declining in our state and we're not getting the support from the state as much as we would like to see," Domitrovich said.
To learn more about the Professional Advantage Academy and PennWest's other Career Everywhere-related initiatives, check out Domitrovich's episode of the Career Everywhere podcast.
Three benefits of launching a course that simulates the job application process
There are many benefits to running a course like PennWest's Professional Advantage Academy, but here are a few of the key ones:
1. It's scalable
Every career center must figure out how to reach the most students in the most efficient and effective way. For PennWest, the Professional Advantage Academy allows them to reach hundreds of students every semester with a team of nine.
Domitrovich said he hopes to eventually offer three academy cohorts per semester, per college. With six colleges, that's 18 cohorts per semester. If 20-30 students are in each cohort (this is an estimate; it will largely depend on each college), that's 360-540 students each semester getting an in-depth simulation of the job application process.
Currently, the academy is being piloted with three faculty partners (classes) this semester with the intention of launching to each academic college in Fall 2023.
2. It's a more efficient use of time for career services staff
We can probably all agree that sharing the same information over and over, day after day, in 1:1s with students is a little soul-crushing. Not to mention, it's not a particularly efficient way to get that information to students.
Instead, with the Professional Advantage Academy, the PennWest career services team can have more control over how many students receive the information at once. They can reach more students with fewer 1:1 meetings, which frees staff up to work on other programming or to dig into more specific topics with students in 1:1s.
"We wanted to develop the academy in a way that could replicate what we were doing in person in an asynchronous format because that was sustainable. Plus, it was accessible and equitable to all of our students across PennWest. And to us, that really, really mattered," Domitrovich said.
3. It's a more predictable way to engage students
With turnover among faculty and staff, syllabi changing, and fluctuating budgets, it can be difficult for career services teams to find predictable ways to engage students. For example, if you partner with a faculty member to do in-class presentations, but the faculty member leaves the university or other circumstances change, that can negatively affect engagement.
The Professional Advantage Academy gives Domitrovich and his team more control. They can choose when (and how often) to run courses, how many students can be in each cohort, and what the programming looks like.
"I remember drawing a supply and demand curve on our whiteboard when we were having these early conversations. We tried to flip it on its head and say, 'What if we created the supply and we just carried out the demand where it was manageable for us?'" Domitrovich said.
The five-week academy, paired with PennWest's recent investment in a 24/7 virtual career center (powered by uConnect), gives them two ways to predictably engage students year-round.
What does the job application prep course look like?
The academy is a five-week program where each week addresses or mimics an important part of the job, internship, or grad school application process. Here's a week-by-week breakdown:
Week 1: Career exploration
The first week is all about the personal and professional sides of career exploration. Students take a self-assessment related to the NACE career readiness competencies to create a baseline. They're also exposed to other self-assessment tools like FOCUS 2 to help them figure out who they are and what their strengths are.
"That is a significant piece that I think we as an institution lacked historically, that you bring such a unique skill set already to the table as an individual. And that makes you a unique potential candidate for an employer if they know how to leverage you the right way. So we do some personal investigation inside of that," Domitrovich said.
On the professional side, students explore different majors, what career pathways could stem from each, and how co-curriculars often play a key role in those pathways. At the end of the week, career center staff invite an employer or alum (or preferably an employer who's also an alum) to come in and talk about their own career exploration.
Time commitment: 30 minutes of videos/content, 30 minutes of independent work
Week 2: Resumes
Before launching the academy, Domitrovich's team whittled down their resume resources to one resume example, one guide, one video, and one checklist—all of which can be found on PennWest's virtual career center. The resume video covers three main sections: formatting, content, and tailoring.
"That way, whenever the student does want to meet with a career coach, they're focused on that tailoring piece, which is so critical in the actual application process," Domitrovich said.
The academy also offers resources for cover letters, though it's optional (much like it can be in a real job application process).
Time commitment: 30 minutes of videos/content, 30 minutes of independent work
Week 3: Interviewing
PennWest's career services team uses Big Interview's AI video interviewing software that allows students to record themselves answering basic, immediate, or advanced questions the team created based on the eight NACE competencies.
Students are then evaluated based on a rubric Domitrovich's team designed to assess if the students understand the competencies, can identify experiences that fit with them, and then articulate the competencies.
Time commitment: 30 minutes of videos/content, 30 minutes of independent work
Week 4: Practice
Week four is all about giving students an opportunity to practice and apply what they've learned so far. If they got feedback on their resume, they can use this time to polish it up. If they got feedback on their interview answers, they can work with a career coach to improve and prepare for week five.
Time commitment: 30 minutes of videos/content, 30 minutes of independent work
Week 5: Apply
During the final week, students go into PennWest's virtual career center and apply for a fake job, internship, or grad school with the resumes and interview recordings they've created. Using the NACE competencies rubric, the PennWest career team evaluates the students' portfolios (occasionally with the help of employers and alumni).
Everyone who graduates from the Professional Advantage Academy receives an honor cord they can wear at graduation. Domitrovich said he's also experimenting with digital badging, including a "stamp of approval" students can share on their LinkedIn profiles.
Time commitment: 30 minutes of videos/content, 30 minutes of independent work
What's next for PennWest's job application prep course?
In the future, Domitrovich said he wants to organize a year-end competition where the top students from each cohort (or each college) would do live resume reviews and interviews with employers on stage in front of a crowd. There would be first, second, and third place winners; a cash prize; and a Career Everywhere trophy the winning student's college would get to display for the next year.
"I'm taking a little bit of inspiration from Harry Potter and the Goblet of Fire, if you will. But it's just trying to do something different that makes Career Everywhere and career readiness exciting," Domitrovich said. "Where people feel like they have a say in it, they see it's making an impact, and it's doing something for the students. We're trying to have fun with it."
To learn more about the Professional Advantage Academy and PennWest's other Career Everywhere-related initiatives, check out Domitrovich's episode of the Career Everywhere podcast.
To learn how uConnect can help your team scale their work and engage more students, fill out the form below to schedule a demo.