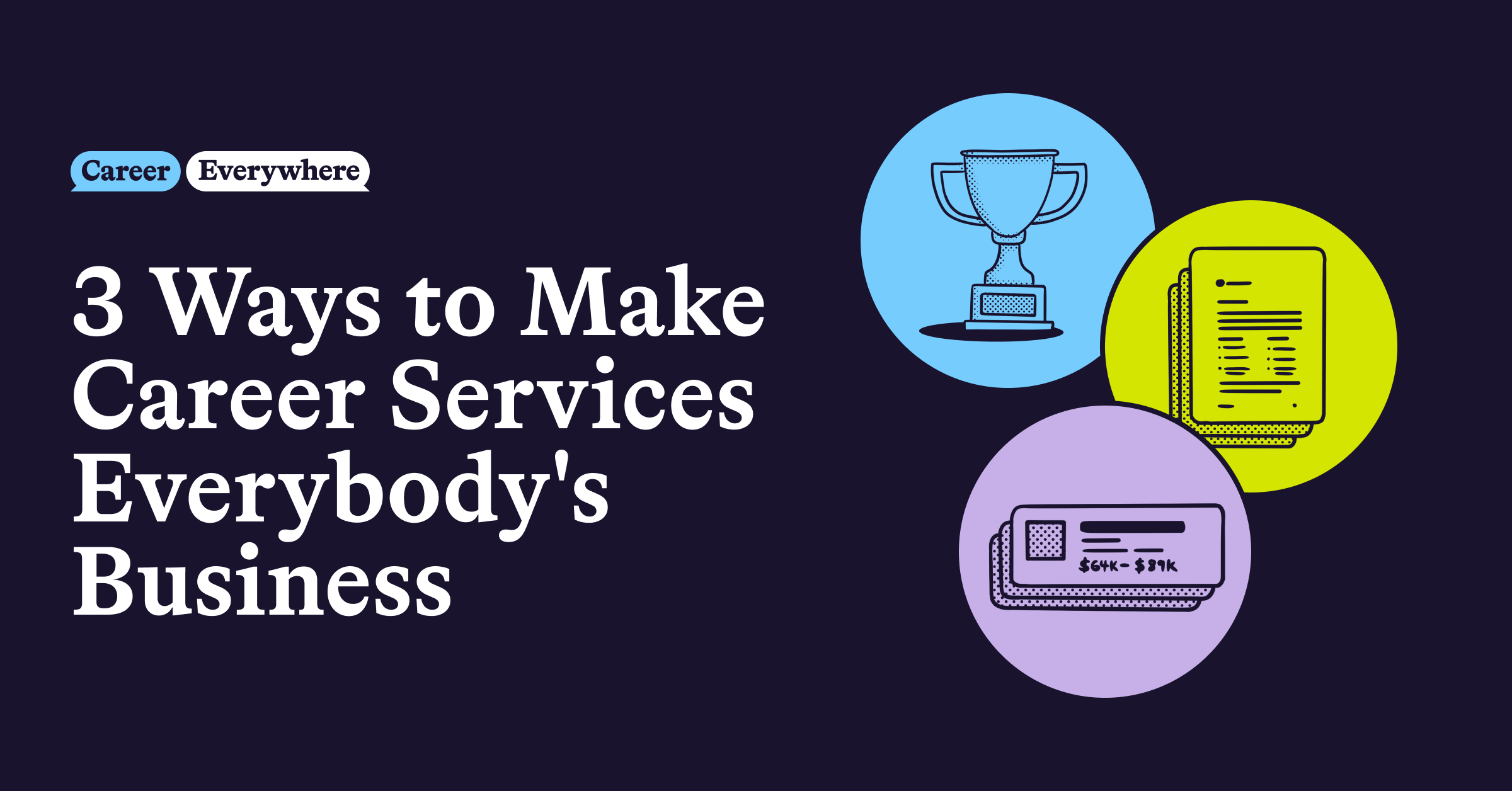 After 22 years of service at the University of Miami's (UM) Toppel Career Center, Christian Garcia believes more than ever that "career services is everybody's business" (which also happens to be Toppel's motto).
That doesn't mean everyone on campus has to become a career coach. But it does mean everyone has a role to play in helping students navigate successfully from college to career.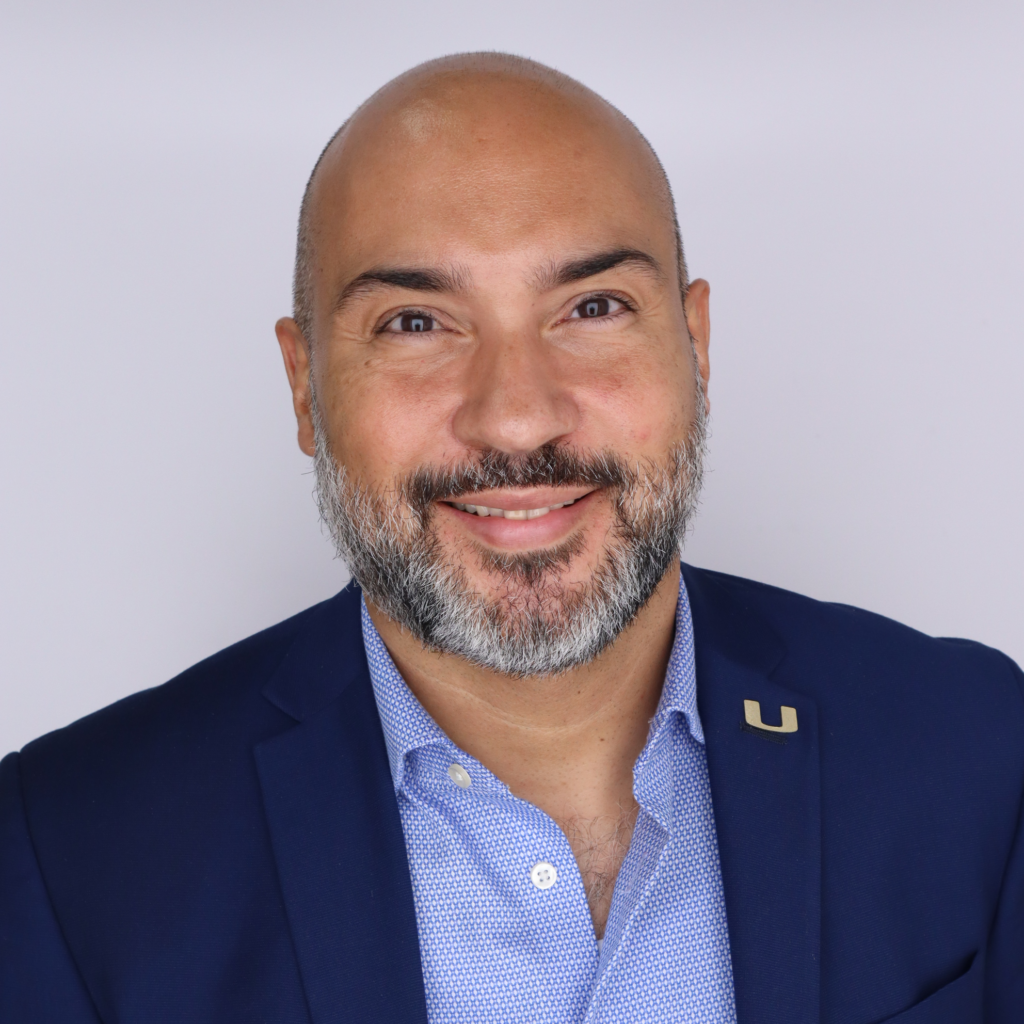 "Our work can and must be shared," said Garcia. "There's no way that one office can or should be the sole deliverer of career support, guidance, education. It's just not possible."
That humble realism motivates Garcia's team to focus on equipping others—especially faculty and academic leaders—with the resources they need to have career conversations with students, wherever they are. It's the embodiment of a Career Everywhere approach that shifts the career center from transactional service provider to collaborative facilitator, unlocking greater impact by engaging more partners across campus.
Garcia recently spoke with us to share three of Toppel's most successful initiatives, including a simple PDF, a high-tech RSS feed, and an elaborate awards show. Learn more about each of these below, or listen to the whole conversation on the Career Everywhere podcast to dive deeper.
1. Faculty toolkit and webpage
Faculty are on the frontlines when it comes to influencing and advising students. That makes them vital allies in the Career Everywhere mission. To ensure mission success, Garcia's team created what they call the Toppel Career Center Faculty Toolkit.
While a "faculty toolkit" may sound complicated, its effectiveness lies in its simplicity. The toolkit consists of a PDF that lives on Toppel's Faculty and Staff Engagement Hub webpage. A PDF requires less technical overhead than a webpage and also gives faculty the option to print a hard copy if they wish. The digital format makes the toolkit easy to update and maintain over time, while the visually appealing design and infographics make the information easy to digest.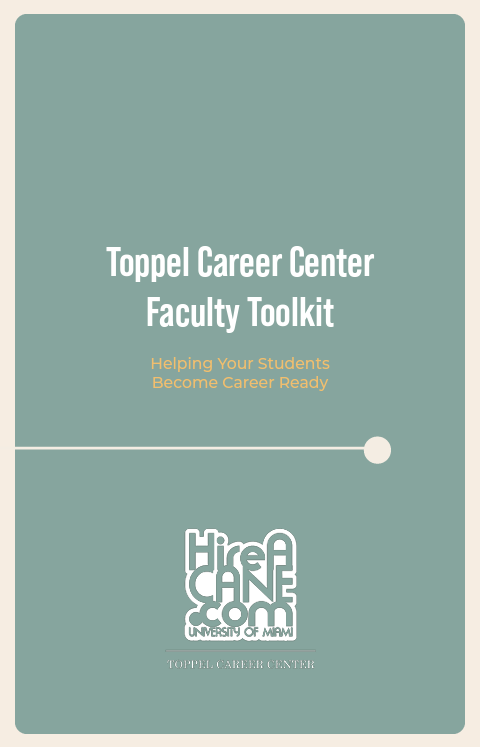 The PDF toolkit includes:
An overview of the career center, including who they serve, services they offer, and a summary of their staffing and operational structure.
A definition of what "career readiness" means (along with definitions of the eight NACE competencies).
A menu of options outlining the different ways faculty can partner with, or utilize, the Toppel Career Center to support students' career readiness.
A customizable email template that makes it easy for faculty to promote career center resources to their students.
A list of specific suggestions for incorporating career readiness into the courses they teach, including syllabus statement templates, example assignments and activities, and additional resources to share with students.
To ensure adoption, Garcia went straight to the top—rather than emailing faculty directly, he reached out to the deans and department heads of the various colleges, asking for their support in rolling out the toolkit. With their assistance and backing, the toolkit has been a hit.
Garcia also noted that the toolkit's enthusiastic reception illustrates how willing faculty are to work with career services if they're made aware of all the ways career services can help.
"It's not that faculty don't want to work with us or collaborate with us, it's that they have no idea what all we do," said Garcia. "I can't tell you how many times we heard from faculty, 'You do all of this?'"
Through the toolkit and other initiatives, the team at Toppel is bridging that awareness gap and enabling stronger partnerships to support students' career success.

2. Live job and internship RSS feeds on academic web pages
Garcia recognizes that many students won't seek out the career center's services, or the job and internship opportunities Toppel could connect them to. Rather than giving up on those students, his team found a proactive, tech-enabled way to meet them where they are: Using RSS feeds to embed relevant work opportunities from Handshake directly onto each academic division's web page (like this one for the College of Engineering).
Embedding RSS feeds on websites may sound like a fancy, high-tech solution, but for Garcia, it's all about solving a basic, fundamental problem: Ensuring access to career opportunities.
"We want to make sure students recognize and know and are able to access live jobs and internships where they are," said Garcia. "The point of this is really to be visible and to provide access."
The RSS feeds have several key characteristics that benefit Toppel Center staff and students alike:
Up-to-date: Because the jobs are pulled directly from Handshake, new postings are added and old ones removed without any manual data entry or administrative effort required from staff.
Brand compliant: The feeds are embedded on each page in a way that fits with that college's unique colors and branding, ensuring institutional brand compliance.
Filtered: Best of all, the feeds use keyword filtering to give students a curated menu of jobs and internships related to their area of study, rather than overwhelming page visitors with all available openings.
According to Garcia, the process of selecting each feed's filter keywords turned out to be as important as the final result.
"When you start adding keywords, it makes the actual feeds much more robust and much more curated for those particular majors. That created so much goodwill among the faculty and staff because they really appreciated us bringing them to the table," said Garcia. "So while it took a long time, mainly because of scheduling, it was worth it because there's buy-in across the board."
While students are the main audience for the job feeds, Garcia has noticed other groups benefiting from them as well. For example, the job postings further equip faculty and staff at each college to engage in career conversations with their students. As Garcia pointed out, the feeds even support marketing efforts by addressing the concerns and priorities of those considering whether or not to enroll at Miami.
"As prospective students and parents are shopping around, we know that one of the biggest things that they're looking at is, 'Will I get a job when I graduate?'" Garcia said. Featuring job opportunities prominently on each college's website "sends a message that the university's already thinking about this for their students and helping them prepare for life after college."
3. The Toppel Awards
A full-on awards ceremony—complete with hosts, acceptance speeches, and commemorative art in place of a statuette—may sound like an unusual idea for a career center. But to Garcia, it just made sense.
"People like to be recognized, and they should be recognized, for the work that they're doing across campus," Garcia said. "There are a lot of awards ceremonies on college campuses. Why shouldn't we recognize people that are providing [career] support, for doing amazing programs?"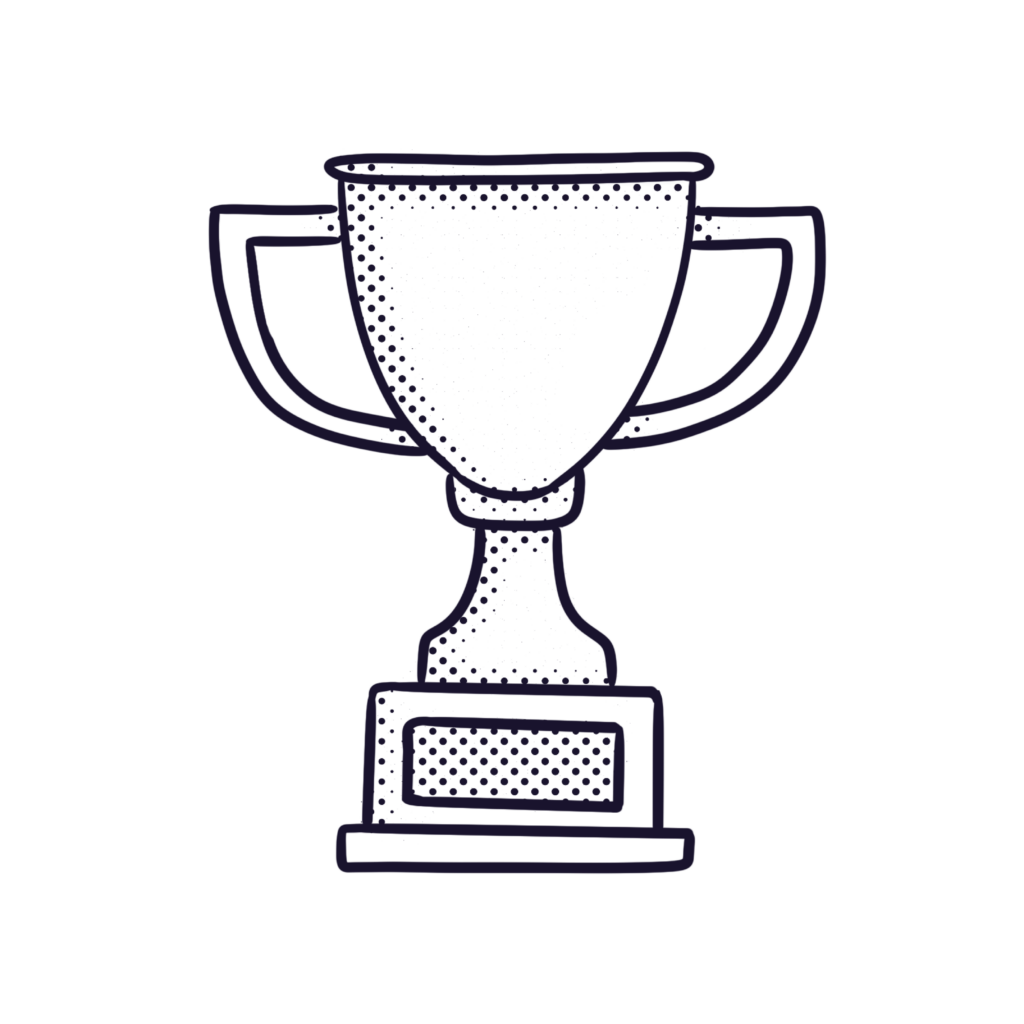 Thus, the Toppel Awards were born. 
The awards include a range of categories that reflect the diversity of people and projects contributing to students' career readiness at UM, from faculty and administrator awards to recognition for students and even employers. What started as a luncheon over eight years ago became a Zoom meeting when the pandemic hit and continues to thrive as a virtual event with even greater reach.
The growing popularity of the awards has created the best of problems for the committee that reviews and votes on nominees.
"Every year, the number of nominations grows, and every year the caliber grows, making it that much harder for that committee," Garcia said. "I don't envy them!"
The process of reviewing nominations and granting awards has created a virtuous cycle for the Toppel team:
Reviewing incoming nominations helps the team keep tabs on the excellent work happening all over campus, expanding their network and helping them better support their colleagues and partners. ("How would we have known about those folks had we not had something like the Toppel Awards?" Garcia said.)
Granting awards to deserving nominees creates a win-win scenario where Garcia's team gets to amplify and elevate their colleagues' work while also boosting the visibility of the Toppel Career Center ("It's about recognizing the people while also elevating the work that you're doing by offering this platform to people," said Garcia. "[It becomes] a big marketing push for the work that you're doing and that other people are doing.")
While the Toppel Awards celebrate important work that's making a serious impact, Garcia tries to keep the event itself lighthearted. It's a balance. But so far, it seems to be going well.
"The feedback that we get each time, it just blows me away," Garcia said. "It's this really heartwarming kind of ceremony that's also a lot of fun. It doesn't take itself too seriously, but also recognizes the work that people are doing."
Key themes and best practices
In talking with Garcia, several themes emerged that are characteristic of Toppel's work.
Don't be afraid to try new things. When asked how he first got the Toppel Awards going, Garcia's response was simple: "I just did it." You never know what's going to work ahead of time, so it's often worth it to try something, collect feedback, and then iterate. Garcia said this spirit of innovation, plus the confidence of his colleagues, has been invaluable. "I do like to take risks and try new things," he said. "Fortunately, I have the support that I'm able to do that."
Cooperation makes it happen. It may be cliche, but it's true: Teamwork really does make the dream work. Throughout his interview, Garcia repeatedly pointed to the necessity of collaboration. From recruiting deans to help him deploy the faculty tool kits, to involving professors in the selection of keyword filters for RSS job feeds, Garcia constantly emphasized bringing together the diverse perspectives and strengths of the broader UM community.
Embrace tech. Whether it's embedding RSS feeds, streaming the Toppel Awards over Zoom, partnering with Handshake, or implementing the uConnect virtual career center platform, Garcia has never been afraid to leverage technology for maximum impact. It's a critical part of how he ensures accessibility and implements Career Everywhere. "It's about utilizing the technological tools to be there for students when we're asleep or when we're on holiday," he said. "We can be there 24/7 when it comes to using a variety of the technologies that are available."
Learn from others. Garcia happily confessed that he got the RSS feed idea from a connection at Handshake who was helping with a similar project at James Madison University (which you can see on their Accounting program page, for example). He also shared that Toppel started a Career Champions program after being inspired by a previous Career Everywhere podcast interview with Nancy Blimes from the University of Connecticut. In each case, curiosity, humility, and a commitment to continual improvement led Garcia to adopt best practices from his peers in the field.
Conclusion
Garcia acknowledges that "career services is everybody's business" may sound like a way to delegate his team's work to others, but he's quick to point out the truth:
"It's not about shirking our responsibilities or saying that we want other people to do our job, or that we expect other people to become career co-chairs or counselors," he said. "It's about empowering people across campus to feel comfortable having these conversations with students."
And ultimately, it's about the students themselves. Through technology, collaboration, and a good dose of creativity, the Toppel Career Center is delivering timely resources that enable career readiness and set students up for lifelong success.
Hear more tips from Christian Garcia by listening to his episode on the Career Everywhere podcast. 
To learn how uConnect can help you engage faculty, staff, and other stakeholders across campus, fill out the form below to schedule a demo.